Elon Musk's vision of a 760mph Hyperloop transportation system would be a cheaper and more efficient alternative to the UK government's £52bn (€73.5bn, $82bn) plans for the HS2 high-speed railway between London and Birmingham, Hyperloop's CEO has said.
Dirk Ahlborn, who heads Hyperloop Transportation Technologies (HTT), is planning to make Musk's near-supersonic vacuum transport idea a reality by constructing the first Hyperloop track in Quay Valley, California, next year.
Ahlborn told IBTimes UK at the Hello Tomorrow conference in Paris on 27 June that HS2 - which stands for High Speed 2 - relies on "dinosaur" technology and that the amount of government involvement meant that innovative transport solutions were not sought.
"In general it's great to have high speed trains but the train industry is a dinosaur industry," Ahlborn said. "They're heavily influenced by public funding, they're not innovative. Do you know why train rails are the distance [apart] they are? So horses could walk down the centre of them. That alone says everything.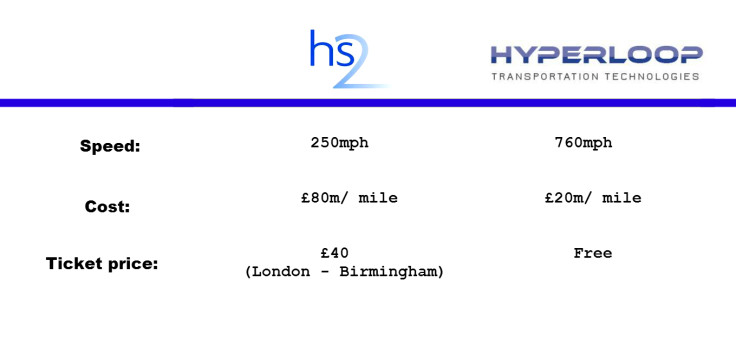 "In transportation, really since the 1950s there hasn't been a real invention. Not since the commercial airlines really came along. Maglev technology was invented in the 1930s in Germany. Why not give $1bn for research towards a better alternative? Still an incredible amount of money but only a fraction of the total project cost. I don't understand the mindset," said Ahlborn.
HS2 has been widely criticised for the costs involved, the expected disruption to local communities and the timescale put forward for its completion. Phase one of the project, which would connect London to Birmingham, is not predicted to be complete until 2026.
If we spend £50bn on HS2, future generations will ask why we spent so much money on a 19th century solution in 21st century Britain.
Stop HS2
A campaign has been set up in opposition to HS2 and the groups' first petition in 2011 received 108,000 signatures. As well as campaigning for the HS2 proposal to be scrapped, the Stop HS2 group also encourages the UK government to consider alternatives.
"Alternatives to HS2 would not cost as much as HS2 and are much better value for money, would benefit more people, better balanced in meeting needs across the whole country," the group's website states. "These alternatives could be implemented much sooner than HS2.
"If we spend £50bn on HS2, future generations will ask why we spent so much money on a 19<sup>th century solution in 21<sup>st century Britain."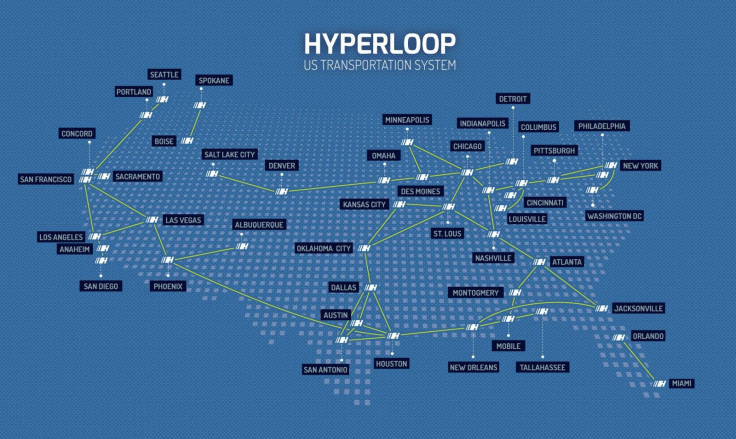 Ahlborn revealed that he had been in talks with people involved in the HS2 project, however he believes the most likely place beyond Quay Valley for the construction of the first Hyperloop transport systems would be either in China or the Middle East.
"We have been talking to some people who are part of HS2 in the UK about the project with a view to proposing Hyperloop as an alternative," Ahlborn said.
"For us we're concentrating on Quay Valley right now and beyond that I'm certain that the first Hyperloop tracks will not be in Europe or the US but in China or the Middle East where there is less legislation and red tape standing in the way – not to mention the money – to make such a project happen."