Quay Valley: The solar-powered, self-sustaining, Hyperloop-connected city of the future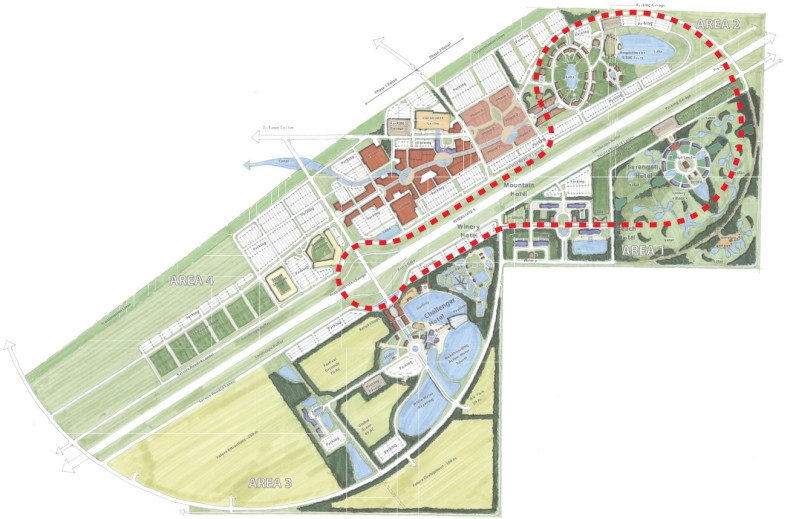 In 2016, construction is to begin on one of the most ambitious engineering projects ever undertaken.
Ground will be broken on Quay Valley, a brand new city midway between Los Angeles and San Francisco that aims to be 100% solar-powered, entirely self-sustaining and connected by Hyperloop - the world's most advanced transportation network.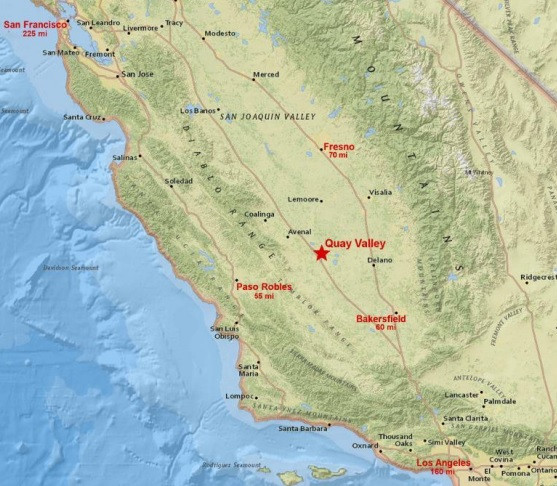 Quay Valley is situated midway between San Francisco and Los Angeles
fff
Developed on 7,500 acres of private land straddling California's Interstate 5 Freeway, Quay Valley is the brainchild of GROW Holdings (Green Renewable Organic and Water), who aspire to achieve what it calls "New Ruralism".
This utopic vision for future living is described by GROW as "a model town for the 21<sup>st century" that can achieve complete sustainability using the latest technology in water preservation, renewable energy and organic farming.
"Citizens living there will basically not have an electricity bill," Dirk Ahlborn, CEO of Hyperloop Transportation Technologies [HTT], told IBTimes UK.
"They're putting a lot of value towards sustainability and being eco-friendly and each home will have it's own solar cell, making it completely self-sufficient."
On 26 February, HTT announced the first stretch of its supersonic transport system will be built in Quay Valley in 2016, following an agreement with the GROW.
Home of Hyperloop
The final stages of the permitting for Quay Valley are under way and construction on the infrastructure for the roads and Hyperloop system is set to begin in early 2016.
It is hoped the initial stage of the development will be finished by 2018, at which point the first residents will begin to move in to the 25,000 homes being built, and Hyperloop will open for passengers.
Hyperloop, originally thought up by entrepreneur Elon Musk, is referred to by its developers as "the fifth mode of transportation" and was recently described as a 1,000% improvement on today's transport.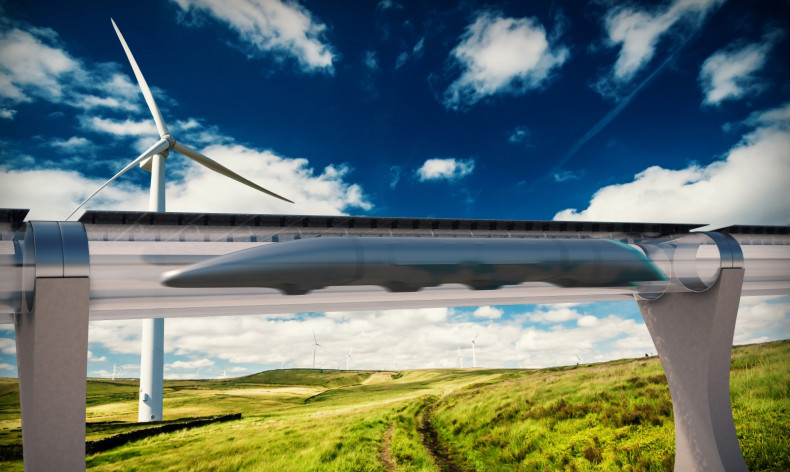 Using a vacuum environment, it transports 28-person capsule through a tube at speeds of up to 760mph.
While the five-mile stretch set to act primarily as a proof-of-concept for the technology, its integration is intended to reduce the need for pollution-causing cars, buses and trucks.
"With Quay Valley, we're creating a community built on economical, environmental and social sustainability, and part of this is seeking to reduce car dependency," said Quay Hays, CEO of GROW. "For these reasons, the Hyperloop is the ideal clean community transit system for Quay Valley."
'Life is more abundant'
It is projected that 10 million visitors will come to Quay Valley every year due to its convenient location and appeal as an "entertainment destination".
It hopes to achieve this through two million square feet of retail outlets, three themed resort hotels, as well numerous attractions that include a surf park, basketball stadium and an Olympic-class whitewater kayaking course.
Others may come just to see how well one company's idea of paradise actually works.
As GROW describes in a GreenPrint for a Modern Town on its website, Quay Valley will be, "a place where every day the air is cleaner, the water is purer, the people are healthier, life is more abundant and residents are enriched by the culture.
"Residents and visitors to Quay Valley will see and experience the ideal community of the 21st century - sustainable, secure, spirited, and sound."