Liverpool managing director Ian Ayre says the club are making progress in their attempts to redevelop Anfield.
Ayre last October ruled out a move to Stanley Park and instead pledged that the club would remain at a new-look Anfield.
However, a series of obstacles remain in order for Liverpool to realise ambitions of updating Anfield, which include the purchasing of houses in the surrounding area, but Ayre is hopful the club can make a further announcement in the summer.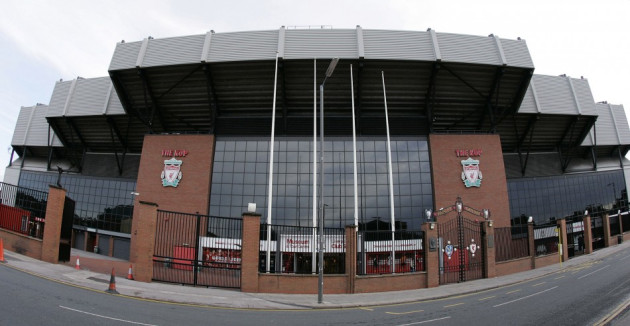 "In order to extend Anfield, we need to acquire a bunch of privately-owned property around the stadium," Ayre told Sports Illustrated. "We're making really good progress with that.
"We have a meeting coming up in the next few weeks with the city council and ourselves and stakeholders. We said some months back it would take several months to improve that property acquisition situation. We're definitely on target so far.
"The No. 1 priority is to stay at Anfield, but there are two or three hoops to go through. The first is property acquisition, the second will be planning and the third will be to build the thing. I would guess our next announcement on it will come sometime in May or June.
"We've always said the preference was to stay at Anfield," he added. "It's the heart of the football club.
"I remember the first time John and Tom came to look at Liverpool before they bought it. I was the person showing them around. When we went into Anfield, John [Henry] said to me: 'This is like Fenway. It's the same feeling. Why would we want to build a new stadium?'"
Prior to the announcement last October, owner Henry had hinted that Liverpool would remain at Anfield, the club's home since their formation in 1892. This was despite the much documented financial benefits experienced by rivals Arsenal and Manchester United, whose annual matchday revenue is double that of the Merseysiders with both their stadia capacities in excess of 60,000.
"A long-term myth has existed about the financial impact of a new stadium," the Liverpool chief said.
"A belief has grown that Liverpool FC must have a new stadium to compete with [Manchester] United, Arsenal and others.
"No-one has ever addressed whether or not a new stadium is rational."