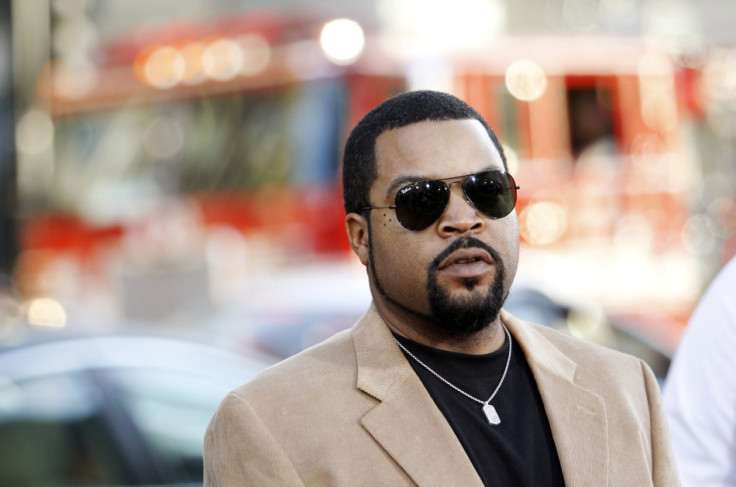 Ice Cube has been hit with a multimillion dollar lawsuit after allegedly beating up a rabbi in an anti-Semitism fuelled attack.
According to TMZ, a man by the name of P. Taras is accusing the entertainer and his entourage of assault and battery, and wants $2m (£1.3m) in damages.
Taras claims that the altercation occurred on 24 May after he physically bumped into Ice Cube, whose real name is Shea Jackson, outsider an elevator at the MGM casino in Detroit. Apparently, the pair's accidental encounter quickly turned violent.
The man says that when he told the 45-year-old star "hey, watch out where you're going", he responded by getting his associates to attack him. He says that he was dragged to the ground and stomped on.
Taras claims that during the assault he was called several derogatory anti-Semitic terms and epithets which he believes stems from the fact he was wearing a yarmulke (a skullcap that Jewish men wear on their heads as a sign of respect toward God).
A representative for Ice Cube has since slammed the allegations as false, telling TMZ: "Not only are these accusations a lie, he doesn't even know who this guy is."
Meanwhile, Ice Cube has revealed that when it came to finding somebody to portray him in the upcoming NWA biopic, Straight Outta Compton, his 24-year-old son, O'Shea Jackson Jr., was the ideal candidate.
"It wasn't a shoo-in because he had to do a screen test for Universal," Cube told Yahoo.com. "It wasn't just me who was giving him the OK, but the studio was saying that he was the best man for the job."
O'Shea Jackson Jr will make his acting debut when Straight Outta Compton opens on 14 August.