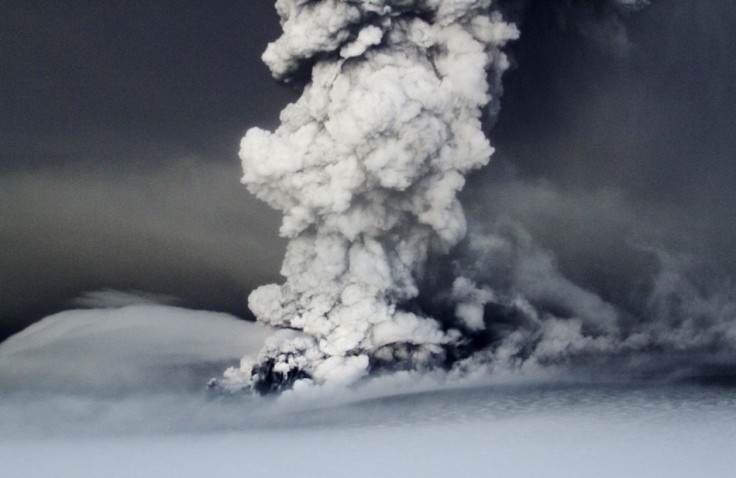 The Icelandic volcano which has caused disruption to northern European airspace has stopped emitting ash, weather and aviation officials said.
Grimsvotn is now only blowing out steam and concerns about the impact on aviation from the ash cloud are easing, Reuters reports.
Aviation officials are quietly optimistic that air travel throughout Europe could return to normal by Thursday as ash from the volcano dissipates.
Iceland's most active volcano began erupting on Saturday, releasing a plume of ash towards northern Europe that grounded over 1,000 flights on Tuesday and Wednesday.
Ash cloud warnings over Britain and Ireland were lifted today and air traffic is returning to normal. But in Germany, Bremen and Hamburg airports were briefly closed and Berlin was also expected to be disrupted.
There had been concerns that the cloud, which left British airspace early this morning, could return on Friday.
Transport Secretary Philip Hammond told Sky News earlier that Britain was bracing for possible further disruptions.
"It (the ash cloud) is expected to come back in our direction for the end of the week," he told Sky News.
But the situation appears to be improving. Hrafn Gudmundsson, a meteorologist at the Icelandic met office, said: "There are indications that it's ceasing. There's no plume detected since 0300 GMT and the last plume was around 0210.
"Since then there seems to be mainly steam coming from the crater."
A British official told the Reuters news agency the ash eruption had ceased, while the Met Office said on its website it was awaiting official confirmation it had stopped.
European air traffic control agency Eurocontrol said on its Twitter page that the eruption was coming to an end.