Our bags are packed, batteries are charged and we even know where our passport is, which can only mean one thing - Europe's largest consumer tech conference, IFA, is just around the corner.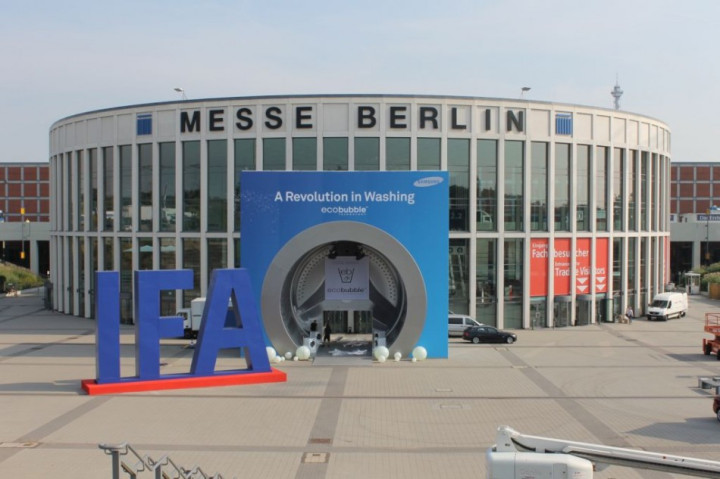 IBTimes UK will be bringing you coverage from the showfloor at IFA, including hands-on previews of all the latest products, breaking news from the major manufacturers and interviews with key figures.
But before IFA opens its doors to the press, we've put together a preview of what we expect to see during our three days in Berlin.
Microsoft and Windows 8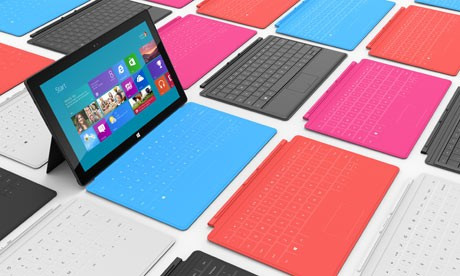 As its October release date edges ever nearer, Windows 8 will have a huge presence at IFA, with manufacturers clamoring to show the world their Ultrabooks, tablets and Ultrabook/tablet hybrids all running the latest Microsoft OS.
Microsoft's own Surface tablet broke cover recently with its screen cover that doubles as a garishly-coloured keyboard, but we're expecting to see many more tablets and Ultrabooks announced during the show.
With Windows 8 coming in four main versions - Windows 8, Windows 8 Pro, Windows 8 Enterprise, and Windows RT - we're expecting to see a huge number of devices with the new OS, and some could be as cheap as $300 (£190), making them competition for the Android-running Nexus 7 tablet.
Samsung
Possibly the biggest announcement of the show will be from Samsung, although thanks to a teaser trailer we already know a sequel to the half-phone, half-tablet Galaxy Note is going to be revealed.
The South Korean company has an announcement called Mobile Unpacked scheduled for 17:00 BST on 29 August where we'll get to see the Galaxy Note 2 for the first time, with its stylus - no doubt similar to the Note 10.1's S-Pen - and stretched Galaxy S3 formfactor.
Just a week before IFA kicks off, Samsung released another teaser video that heavily suggests a touchscreen notebook will be announced at the conference. The video, below, shows glimpses of a notebook with what looks exactly like an S-Pen stylus slotted into the side of the display.
Samsung says that design in the video is "subject to change" but we'd be willing to bet that the stylus remains present on the final product, and it'll be used to control Windows 8, alongside the conventional keyboard and trackpad.
Samsung is also expected to show off a new range of television sets to appear above its current ES8000 range and we're hoping to see some ultra-thin OLED televisions displayed at the Samsung booth as well.
A UK release date - and no doubt eye-watering price - for the 55in LED TV Samsung showed off at CES in January would also be welcome.
Acer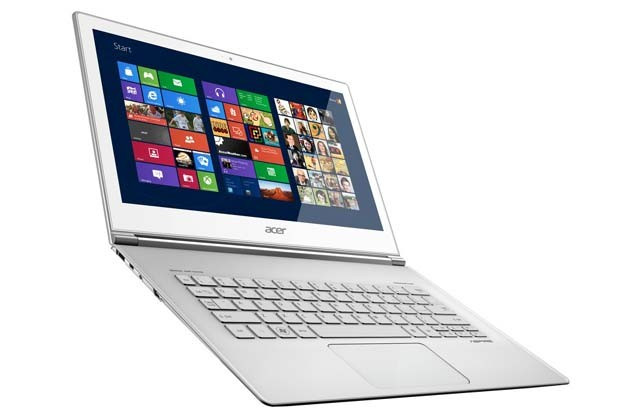 As with most PC and tablet manufacturers, Acer will be using IFA to show off its Windows 8 and Windows RT machines ahead of Microsoft releasing its latest operating system in October.
We've already had a sneak peek at some unreleased Acer hardware, so we're expecting some Windows 8-powered laptop/tablet hybrids to make a more public appearance at IFA - think of a similar design to the Asus Transformer Pad we reviewed recently.
IBTimes UK got to grips with the Acer Aspire S5 recently, but at IFA we'll get to see the new S7, which will be available in two sizes when it goes on sale.
Acer has taken the Ultrabook game forward with the S7 by adding a touch screen to make use of Windows 8 and the laptop will be offered as a 11.6in and 13.3in, and with an Intel i5 Ivy Bridge processor.
Dell
Speaking at the company's Q2 earnings report this week, CFO Brian Gladden told investors: "You'll see new Windows 8 ultrabooks, all-in-one tablets and converged devices in the fourth quarter and headed into next year," so there's a chance that the company may at least offer a teaser of what it has planned for later this year.
Android Jelly Bean
Since its launch earlier in the summer, Jelly Bean has only been available on a handful of devices, but at IFA that will change.
We're expecting smartphone and tablet manufacturers to show off hardware with the latest version of Android, but we'll be interested to see how many new devices will be stuck with Ice Cream Sandwich at launch, with an update to Jelly Bean due at a later date.
Sony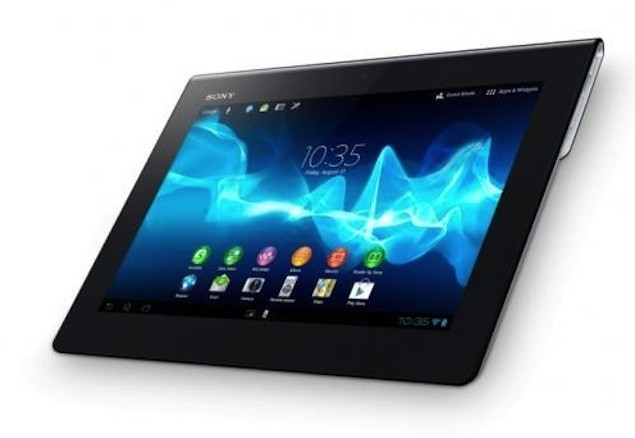 Sony hasn't made much of a dent in the tablet market yet, despite launching its Tablet S and bizarre split-screen Tablet P earlier this year. But all that might change at IFA, with the expected launch of the Xperia Tablet.
Nothing official has yet been said, but reports suggest a 9.7in screen with a resolution of 1,280 x 800, along with a quad-core Tegra 3 processor.
We're also expecting an 8-meggapixel rear camera, a 1-megapixel camera at the front, decent battery life and Android Ice Cream Sandwich - although a last-minute update to Jelly Bean could be on the cards.
Whether you're looking for Windows 8 tablets and ultrabooks, OLED televisions or the Samsung Galaxy Note 2, IFA is set to deliver and we'll be right there to bring you every major story and hands-on preview of the show.