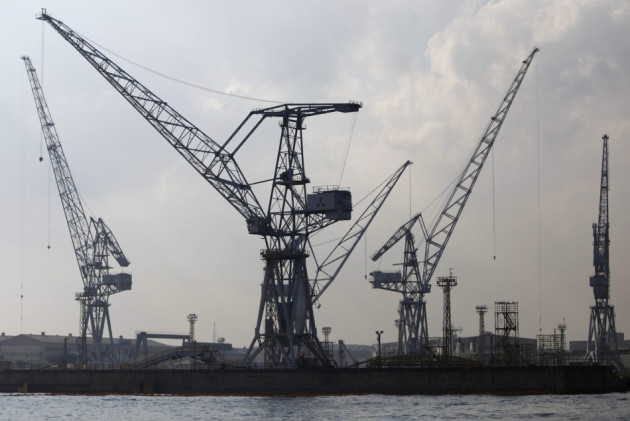 India's industrial production fell unexpectedly in September due to weak consumer demand, escalating worries over the sluggishness in the economy and increasing pressures on the central bank to ease interest rates.
The index of industrial production (IIP), which measures the output at factories, mines and utilities, declined 0.4 percent to a reading of 163.6 in September from a year-ago level, according to data released by the Central Statistics Office.
Analysts polled by Reuters were expecting an average 2.8 percent growth for the month.
Manufacturing output, which accounts for the majority of industrial output, fell 1.5 percent year over year in September.
Capital goods output fell sharply by 12.2 percent, driving the general trend. The consumer durable goods sector recorded a 1.7 percent decline, while basic goods and intermediate goods sectors improved by 3.5 percent and 1.8 percent, respectively.
Subsequently, mining output and electricity generation rose 5.5 percent and 3.9 percent, respectively, compared to last year.
For the April-September period, industrial output improved 0.1 percent from the year-ago period, when the growth rate stood at 5.1 percent.
The unexpected slump is likely to pressurise the Reserve Bank of India to reduce interest rates, which are the highest among major economies, according to market analysts. The central bank, which recently lowered the amount of money that banks need to keep in reserves, has been rejecting the calls for interest rate cuts as it expects price pressures to remain elevated in the economy.
In line with the bank's expectations, the consumer price index rose an annual 9.75 percent in October, higher than the 9.73 percent rise a month ago.
The wholesale price index data, which has more importance while setting monetary policies, is due to be released for the month of October on 14 November. On average, economists polled by Reuters expect the wholesale price inflation to reach an 11-month high of 7.96 percent.
Following the data release, the benchmark Sensitive Index of the Bombay Stock Exchange declined in the early afternoon trading, after a rise in the morning.
On the back of an expected interest rate cut by the central bank, the benchmark 8.15 percent 2022 government bond rose to an intraday high of 99.60 rupees (£1.14) from the previous closing price of 99.56 rupees.