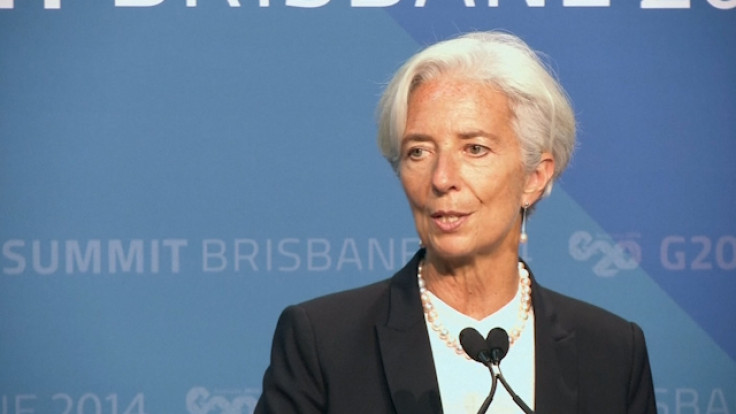 Christine Lagarde, the head of International Monetary Fund (IMF), has scheduled two high profile visits in March - India on 16-17 and China from 19-23.
Lagarde will meet with policymakers and senior officials, as well as with representatives of other sectors of society including business, women leaders, academics and students, the IMF press release said.
China, the world's second largest economy and India, the third largest in Asia, are two important growth drivers for world economy.
In the scenario of a strong dollar, plummeting euro and increased internationalisation of the yuan and capital flow-dependant rupee, forex markets will look forward to conclusions reached at Lagarde's meetings with Asian giants.
After decade-long strong growth, China is bracing for some degree of slowdown for structural reasons as well as pressured by global headwinds but its neighbour is looking towards boosting the economy with several domestic conditions like improved policy reforms and political health supporting.
In India, Lagarde will meet with Prime Minister Narendra Modi and senior officials including finance minister Arun Jaitley, and Reserve Bank of India governor Raghuram Rajan. In addition, she will give a speech at Lady Sri Ram College in Delhi, and participate in a public event hosted by the RBI in Mumbai.
"The visit presents an opportunity to exchange views on recent economic developments, India's prospects and its role in the global economy," the IMF said.
In China, Lagarde will meet with the top Chinese leadership and senior officials, including the People's Bank of China governor Zhou Xiaochuan and finance minister Lou Jiwei, to discuss the latest developments in the global economy and China's ongoing reform efforts, and collaboration between the IMF and China.
She will have a townhall meeting with students at Fudan University in Shanghai and speak at the opening ceremony of the 2015 China Development Forum (CDF), as well as on a CDF panel on "Sound Monetary Policy in the New Normal" in Beijing.