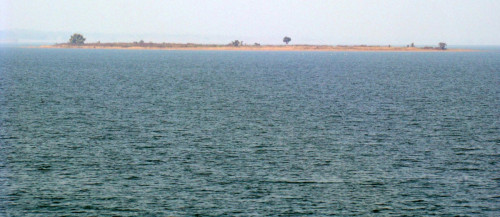 At least 24 people, mostly women and children, have been killed and seven are missing after a boat carrying them capsized in the Hirakud reservoir in the eastern Indian state of Odisha.
The boat, with 120 members of a local recreation club, was said to be over-crowded. Tragedy struck the picnickers who were on their way back when a leak sprang in the boat causing it to be flooded.
People from another boat alerted the police as soon as the boat started capsizing.
"The boat suddenly started swaying vigorously and water started gushing in. Though we did our best to flush out the water, it was not good enough," a survivor told a local television.
Some of them are reported to have jumped out of the boat and were rescued by fishermen.
At least 80 emergency officials including scuba divers, fire officials and police personnel are engaged in a search and rescue operation.
Some of the bodies of the victims have been handed over to their relatives following autopsies.
"The number of missing persons might vary with additional information being received from local people," Special Relief Commissioner P K Malhotra told the Press Trust of India.
"We are intensifying our search operation in the reservoir to rescue any survivor of the tragedy. We will also take the help of aerial survey to locate if anybody is stranded inside the reservoir," said local police official Prateek Mohanty.
The provincial government has announced compensation for the victims and their families and promised to take care of the medical expenses.