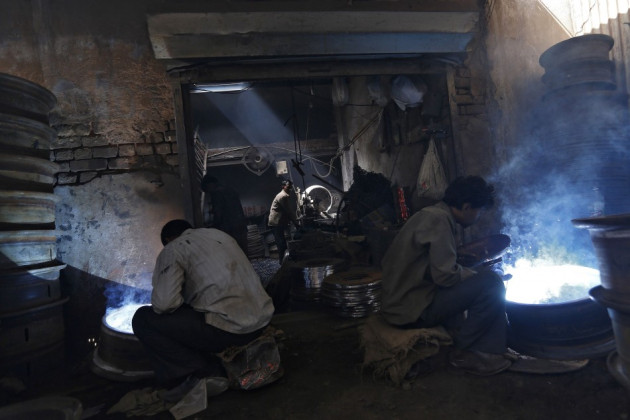 India's factory output has recorded a modest gain in February as the government still struggles to tame concerns of policy paralysis and growth issues that have plagued the country for long.
According to a data released by the Central Statistical Office, output in factories, utilities and mines gained 0.6 percent as against the same period, a year ago. This compares to a revised January data of 2.4 percent growth in the industrial production.
"IIP is still showing a fairly small amount of growth. The growth is still sluggish and there is no substantial improvement in industrial activity except for the base effect," Anjali Verma, economist at Phillipcapital in Mumbai told the Reuters.
Separately, the country's wholesale price inflation accelerated to 6.84 percent in February.
Economic growth is yet to pick up in Asia's third-largest economy despite the recent policy reforms initiated by Prime Minister Manmohan Singh's Congress-led coalition government.
India's current account deficit stood at 6.7 percent of the gross domestic product in the quarter ended 31 December on huge imports of gold and oil while foreign direct investments witnessed steep decline in more than a decade.
Recent data also showed subdued activity in the manufacturing and services sectors. Annual car sales declined for the first time in a decade, a drop of 6.7 percent from the previous year, indicating slowdown in the economy. This was against the 30 percent growth recorded in annual car sales in India, a couple of years ago.
India's GDP growth was at 5 percent in the fiscal year ended 31 March and the country's finance ministry expects the economy to grow 6.1 percent in 2013.