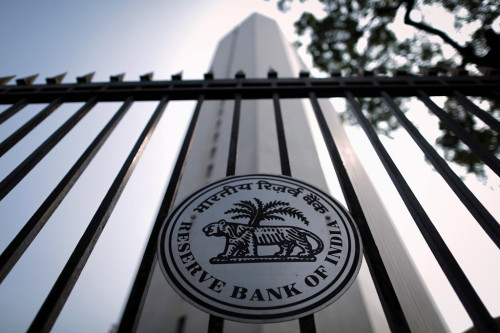 India's central bank has announced a surprise interest rate increase, in a bid to rein in inflation and defend the rupee from further volatility which affected emerging markets over the past week.
The Reserve Bank of India (RBI) raised its benchmark interest rate to 8% from 7.75%.
The RBI also forecast that consumer-price inflation in Asia's third-largest economy would exceed 9% in the three months ending 31 March 2014, and range between 7.5% and 8.5% in the same period next year.
The move to raise the repurchase rate came five days after finance minister P Chidambaram offered a reminder that the central bank had a duty to "support growth."
The decision also came amid market concerns over slowing growth in China and the probability of a further reduction in US central bank stimulus.
"An increase in the policy rate by 25 basis points is needed to set the economy securely on the recommended disinflationary path," Reserve Bank of India Governor Raghuram Rajan said in a statement.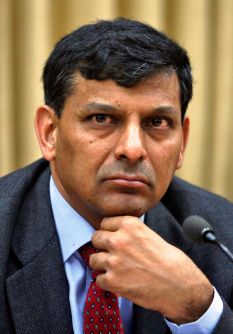 "If the disinflationary process evolves according to this baseline projection, further policy tightening in the near term is not anticipated at this juncture," Rajan said.
"The gravest risk to the value of the rupee is from CPI inflation, which remains elevated close to double digits.
"It's only by bringing down inflation to a low and stable level that monetary policy can contribute to reviving consumption and investment in a sustainable way," Rajan added.
Barclays Capital said in a note to clients: "We believe a rigid interpretation of the RBI's December policy guidance would have warranted monetary policy action today, and the RBI indeed delivered a rate hike, perhaps to pre-empt criticism for not adhering to its own December guidance."
"Future RBI action will likely remain data-dependent. However, while we think the RBI's action today is in some way part fallout from its aggressive December guidance, we think the central bank has softened its guidance in this round and actually revealed its inclination to stay on hold in the coming months."
ANZ said in a note to clients: "By hiking rates today, we believe governor Rajan seeks to rapidly build the RBI's inflation-fighting credibility by a 'we mean what we say!' approach to policy."
"We believe that CPI inflation is likely to edge a bit lower over the next 12 months, closer to 8%, and this should give the RBI some breathing space to go into a pause. But it is unlikely to be enough to allow the central bank to quickly launch into a rate cut cycle."
"We believe the RBI will now keep the repo rate at 8.0% till December 2014," ANZ added.
Consumer price index (CPI) inflation eased to a three-month low of 9.87% in December 2013, while wholesale price index (WPI) inflation slowed to 6.16% that month.
The Indian rupee tanked 11% in 2013 amid the emerging markets sell-off, triggered by the US Federal Reserve's decision to taper its $85bn-a-month bond buying stimulus that had fuelled a global demand for risky assets.