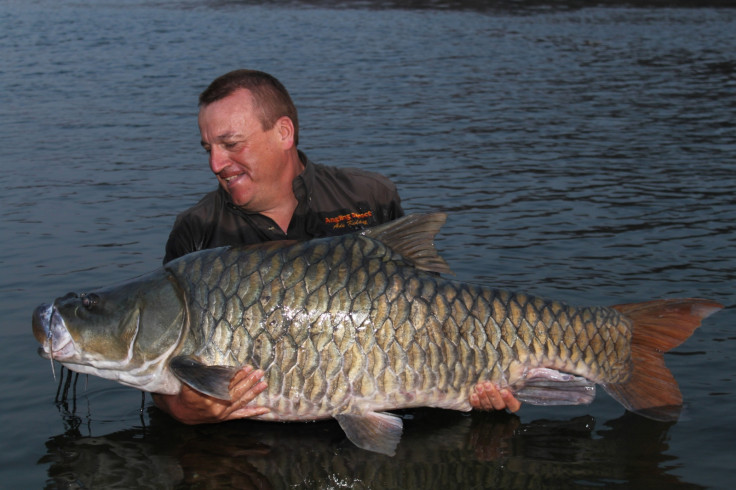 One of the world's iconic freshwater fish, the giant humpback Mahseer found in India, is on the brink of extinction, thanks to a conservation programme that has backfired, according to scientists.
In fact, the humpback Mahseer which lacks a valid scientific name could potentially go extinct before being named, the scientists fear.
Scientists from Bournemouth University in the UK and St Albert's College in Kochi, India, found the south Indian endemic humpbacked Mahseer has been replaced by non-native relatives (blue-finned Mahseer) which have been artificially bred and introduced to the river in the name of species conservation.
The member of the carp family has been known for being the largest and hardest freshwater fish in the world. Found only in the Cauvery river basin in south India, the Indian humpback Mahseer fish is expected to go extinct in a generation.
The team has been studying the ecology, taxonomy and conservation status of 17 species of Mahseer across south and southeast Asia since 2010.
Four of these species are already listed as "Endangered" on the IUCN.
Adrian Pinder of Bournemouth University says: "The blue-finned Mahseer, is not native to the river Cauvery, yet our studies over the last two years have shown that they are now one of the most abundant fish in the river. Without a doubt, their success has been at the expense of the humpbacked Mahseer that historically occurred throughout the entire river catchment."
Back in 2010 it was a chance discovery that led Pinder to realise that the fish he had caught during his fishing trip down the Cauvery was not the iconic native species.
He then contacted Rajeev Raghavan working at St Albert's College, Kochi, and the duo discovered that little was known about all of the Mahseer species found throughout south and southeast Asia.
Among the other pressures on the species, the paper cites pollution; poaching (using dynamite and poisons); sand and gravel extraction; low river flows due to abstraction and hydro-electric plants that hamper the movement of the fish that need to migrate to their spawning grounds.
In 2012 Adrian Pinder and Raghavan set up the Mahseer Trust, an NGO working to protect Mahseer and its habitats. But right now they are hoping to obtain DNA from the species so as to name the fish and, based on the data, get it classified as "Critically endangered" on the IUCN Red List.