Oregon chub delisted: Tiny fish is first species to be removed from endangered list
Oregon chub becomes first fish species in history to be delisted from Federal List of Endangered and Threatened Animals.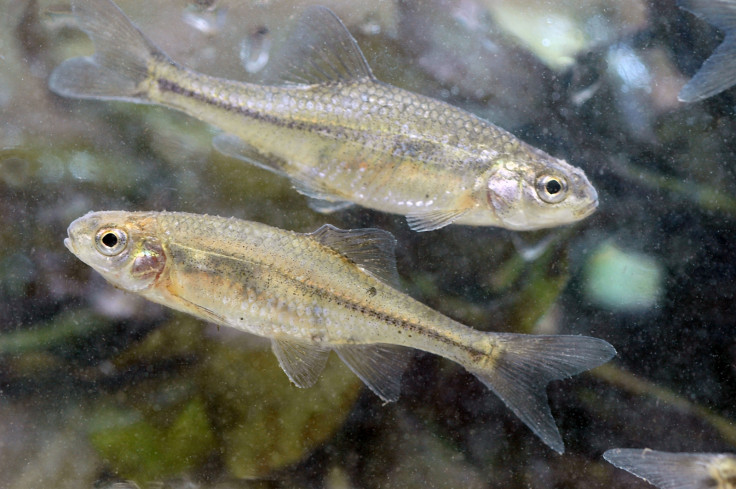 The Oregon chub has become the first fish species in history to be delisted from the Federal List of Endangered and Threatened Animals.
The US Fish and Wildlife Services announced the species has recovered to the point that it is no longer considered at risk, just 20 years after it was at the point of extinction with just 1,000 remaining.
Secretary of the Interior Sally Jewell said: "This effort succeeded because of an extraordinary partnership between federal and state agencies, landowners and other stakeholders who brought this species and ecosystem back from the brink of extinction in just over 20 years.
"We're now managing the river in a smarter way, which means better opportunities for recreation, a boost for salmon recovery and improved water quality – all of which are good news for Oregon and its economy."
The Oregon chub is a small minnow found only in the Willamette River Basin. It lives in floodplain habitats with little or no water flow.
It was first listed as an endangered species in 1993 and was reclassified as threatened 17 years later. The main factors leading to its numbers to plummet were loss of habitat and predation by non-native fishes.
To combat the risks, communities helped restore their habitat, promote natural river flows and reintroduce the species to areas it had vanished from, including private land.
Gail Haws, a private land-owner involved in reviving the species, said: "It has been an exciting experience to know that we had a small part in helping in the recovery of this tiny fish.
"It is not often that one sees results from such a project with so many people, so much energy given to save a part of the environment. I am so pleased to have been a part of it and hope that other landowners in the future will join in with new or ongoing projects."
© Copyright IBTimes 2023. All rights reserved.