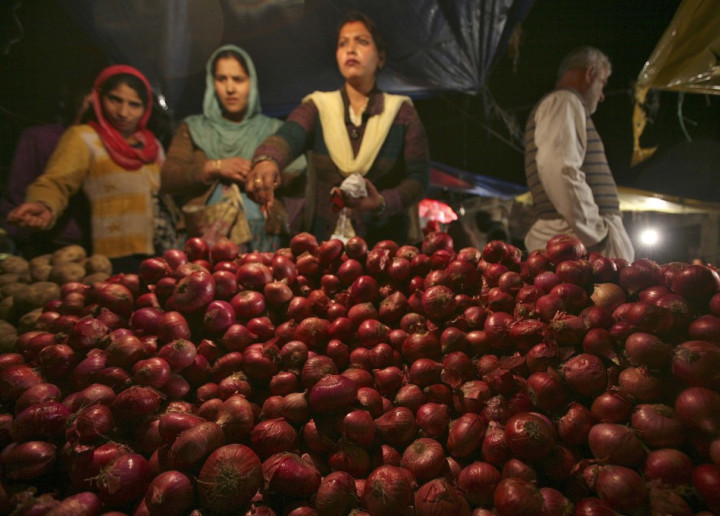 India's June wholesale price inflation came in much lower than expected, data showed on Monday, but monsoon rains falling much below the normal trend and upside risks in crude oil prices will keep the upward pressure on inflation in Asia's third largest economy, analysts said.
According to the 14 July data, WPI index for June rose 5.43% while the market had been expecting a rise of 5.8-6.0%. The June number is its lowest in four months.
"What is more important is inflationary expectations, and with fears of much weaker monsoon this year and rising international crude oil prices, the June data is in no way going to start a trend of slowing inflation," Madan Sabnavis, chief economist at Care Ratings told IBTimes UK.
Most of Indian farm production depend upon rains for water and a sharp drop in the monsoon rains will have a direct bearing on the food price inflation, which has a weightage of 14.34% in the WPI index.
The rating agency now sees 6.5% average WPI inflation for the 2014-15 fiscal year, after having predicted 5.5% in the beginning of the year, Sabnavis said.
The Reserve Bank of India is likely to be cautious before acting on such numbers, given the overall scenario, Sabnavis said, referring to the June WPI.
The next policy review by India's central bank is on 5 August.
Monsoon Rains
According to the official monsoon report on 11 July, rains were 41% below the long period average in the week to 9 July and 43% below average so far since June.
Out of India's 36 meteorological subdivisions of the country, the rainfall has been normal over seven and deficient over 20 and scanty over nine in the week to 9 July, Friday's report showed.
Since June, the rainfall has been excess over six divisions, normal over six, deficient over seven and scanty over 17.
Rupee, Shares
Indian markets bucked the Asian trend on 14 July given the downside challenges the economy is facing including rising crude oil prices and weaker monsoon.
At 9:00 GMT, India's main share index Sensex traded 0.2% compared with the 0.9% rally in Nikkei 225 and 0.5% jump in Hang Seng while USD/INR inched up to 60.11 from 60.01 at Friday's close.
Brent crude in the spot market rose above $107 on Monday, after having hovered near a three-month low near $106 since 10 June.