PC chip maker Intel plans to launch a TV set-top-box in 2013 to stream both on-demand and live television - but analysts have poured cold water on the idea, with one claiming it has zero chance of even coming to market.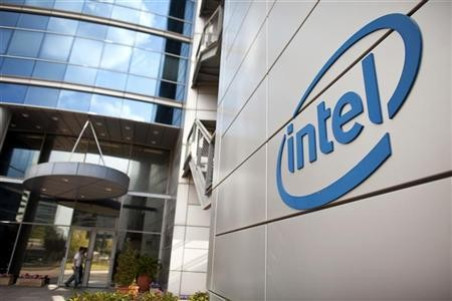 Intel announced its plans at AllThingsD "Dive into Media" conference, with Vice President Erik Huggers telling those in attendence that he was negotiating with content providers to "create a superior experience."
However almost immediately several analysts have poured cold water on Intel's plans. They are sceptical that Intel will be able to compete in the television streaming market, or that a set-top box will be able to counter the company's struggling PC chip sales. Bernard Gershon, head of digital consultancy GershonMedia told Reuters:
"The chance that Intel launches is zero. They haven't cut any deals with any content companies, and they are not offering something that differentiates itself enough on service or price to get the deals done."
Stacy Ragson, of analytics firm Sanford Bernstein also spoke to Reuters, but was somewhat less dismissive of Intel's plans: "The question you have to ask with Intel is, 'is anything they do big enough to move the needle?' You're not going to make or break the company on something like this."
Huggers said the company has been working for about a year to set up a group called Intel Media: "It's a new division with new people - people [we've hired] from Apple, Netflix and Google. And it's devoted to developing an Internet television platform."
Consumer technology
This is the first time Intel will sell a new consumer tecnology product under a new brand, which it will sell directly to the consumer market. "It'll be an Intel-powered device with fantastic industrial design. But it's not just a device. We're working with the entire industry to figure out how we get live TV to consumers over the Internet," Huggers said.
He added that the company was focused on the experience for the consumer rather than the cost tothe consuemr: "It's not a value play. It's a quality play where we'll create a superior experience for the end user."
Huggers, who previously developed the BBC's iPlayer streaming service, said he could not yet reveal the name of Intel's set-top box, but did say that the device would feature a front mounted camera which could identify the faces of individual users and tailor recommended content to them.However, users will be able to draw a shutter over the camera's lens if they prefer.
Intel's announcement that it will move into internet television comes as sales of its computer chips have dropped. According to the company's full year results for 2012, sales of Intel's PC chips fell by six percent during the fourth quarter, while quarterly profit was down 27 percent.
This is in line with a drop in PC shipments for 2012 as manufacturers struggle to evolve as the world moves into what is dubbed the "post-PC era."
Google, which has launched several set-top boxes with a number of manufacturers, has failed thus far to establish itself as a serious contender. Apple TV is selling well but offers access to the iTunes catalogue as well as other streaming services such as Netflix but has virtually no live TV services.
Intel will face competition from all cable companies who are expanding their offerings to include on-demand films and TV as well as apps for everything from weather to sport scores.
Intel's shares were up 0.76 percent, to $21.19 (£13.63) at end of trading on 12 February.