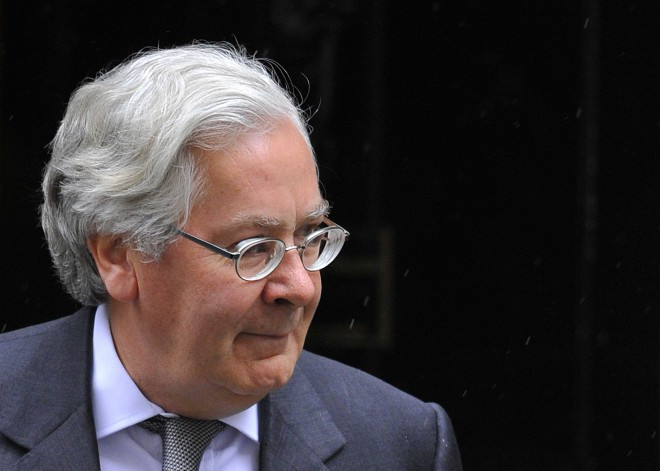 Interest rates could reach record highs adding up to £900 to the mortgage burden if Policy Exchange thinktank is correct in its thinking. The well-known researcher, led by Andrew Lilico believes that inflation could be kept in check by rising rates to 8 pct, should UK fall into recession again.
The theory is based on so-called 'cheap finance' which spreads as a result of depression causing inflation to spiral out of control - Andrew - who knows Mervyn King is trying to keep inflation low by using low rates believes - if King is right - 'he deserves a medal':
"Given the constraints of late 2008 and the absurdities of subsequent fiscal, finance and regulatory policy, if we can get away with a recession of only 6.6 per cent, deflation of only 2 per cent and subsequent] inflation of only 10 per cent for one year, [Bank of England governor] Mervyn King (right) will deserve a medal," claims Lilico.
Furthermore, Policy Exchange believe the full extent of Quantitative Easing has yet to be made known.
QE- which was introduced during 2009 and halted recently works by 'printing more money' so that businesses and consumers can survive the impact of the recession. However, conversely it increases inflation of the currency - an effect that causes interest rates to rise if not controlled carefully and Lilico believes a 'double-dip' and further Quantitative Easing is all that inflation will need to rocket above current 'controlled' CPI (a measure of inflation) at 3.1 pct.
RPI, which rises more swiftly than CPI, could rise above 10 pct next year, says Lilico resulting in interest rates of 8 pct by 2012 he adds.
"To keep inflation (as measured by the retail prices index) down to only 10 per cent for one year, the economy will have to be able to tolerate interest rates of perhaps 8 per cent." said Lilico.