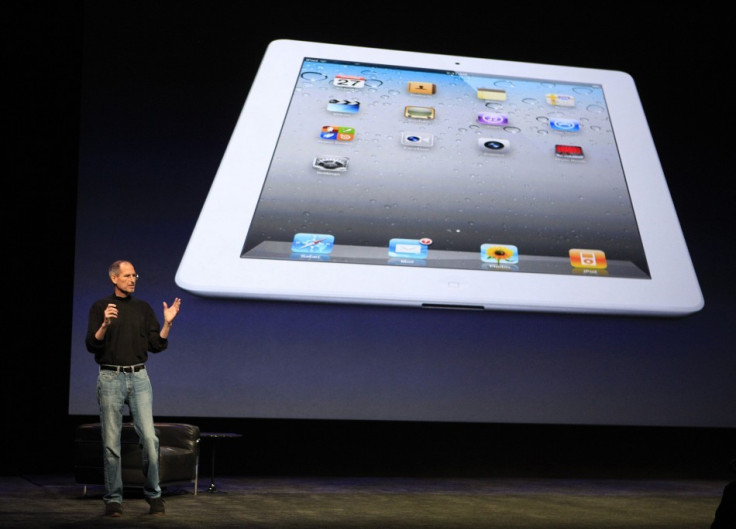 The iPad 3 is in production and will be shipped in January with a super-high-resolution "retina" display, according to an industry analyst.
The analyst told tech site CNET that Apple is using three manufacturers to produce large volumes of the 10-inch screen boasting a 2048x1536 resolution - twice that of the iPad 2.
"It's happening - QXGA, 2048x1536. Panel production has started. There's [sic] three suppliers", Richard Shim, an analyst at DisplaySearch, told the tech site. Shim added that three companies are being used to produce the display - Samsung, Sharp and LG Displays.
IB Times reported recently that Apple had been struggling to find manufacturers who could produce the retina display in high enough numbers to meet iPad demand, and so it now seems that Apple has hedged its bets and used three companies.
"I would imagine there would be concerns about supply given the resolution of the display," said Shim. "But you've got three different suppliers at this point. They should have enough to launch the product."
Shim continued: "It takes a couple of weeks for the production to go to the manufacturers. Then the manufacturer puts them in the housing. Then, that goes off to shipment. We could start seeing finished devices produced in December. And then being ready to be shipped in January. With volumes gearing up in February and March."
The analyst also believes Apple is looking into building an iPad with a 7.85-inch screen, possibly to take on the Amazon Kindle Fire at a much lower price point than the £399 (US$622) iPad 2. The Kindle Fire has a 7-inch screen and retails in the U.S. for $199, so Apple may have to go against its premium-brand principles to compete with the Fire.
"If there's demand there. There's no reason they wouldn't build a 7.85-inch iPad," said Shim.
What do you think the iPad 3 will be like? At the IBTimes we've posted our predictions here.