Iraq: Isis blows up 10th century Assyrian Catholic monastery near Mosul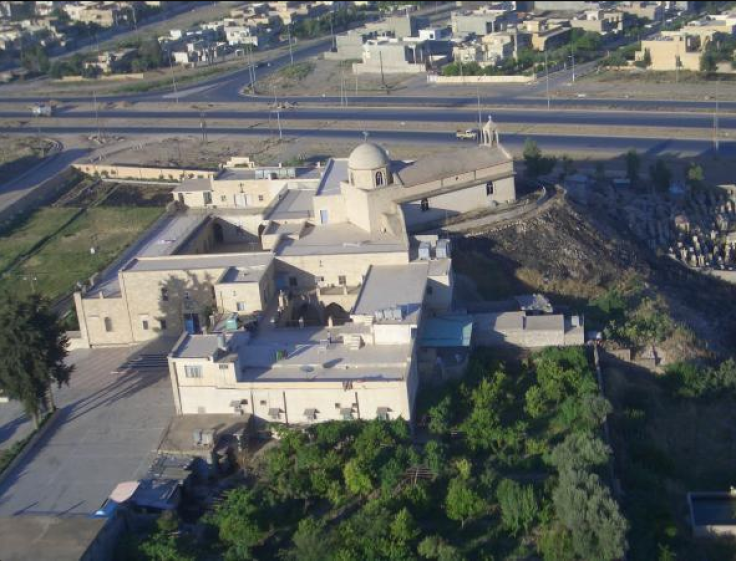 The Islamic State (Isis) has blown up a 10th century Chaldean Catholic church north of Mosul and bulldozed a nearby graveyard, according to sources.
Nineveh Yakou , Assyrian Archaeologist and Director of Cultural Heritage and Indigenous Affairs at A Demand for Action, exclusively told IBTimes UK that the Mar Gorgis or George (St George or Markourkas) monastery has been "wiped out" by IS militants.
The building, located on the Ba'werah neighbourhood on a hill north of Mosul on the other side of the Tigris river, was founded by the Assyrian Church of the East on the 10th century but rebuilt as a seminary by the Chaldean Catholic Church in 1846.
"The current monastery was built on an archeological site containing ancient Assyrian ruins. It was an important show of continuity from the Assyrian to our culture," Yakou said.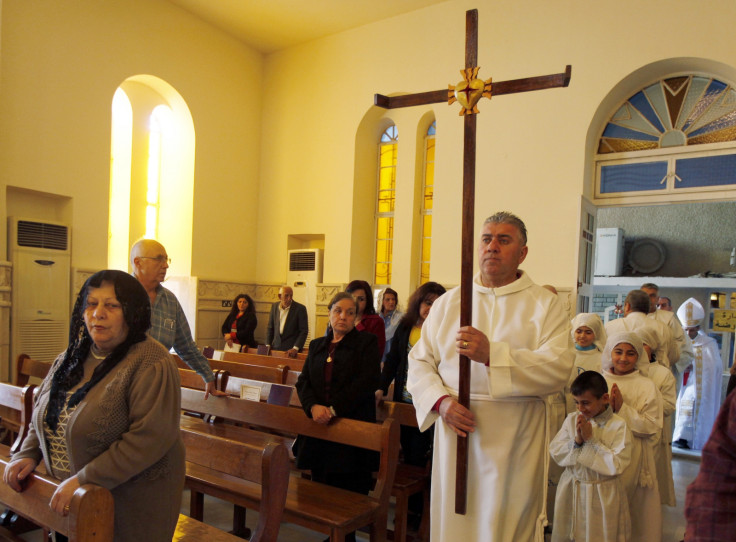 Iraqi Christians attend mass at Mar George Chaldean Church in Baghdad,
Reuters
"Isis is wiping out the cultural heritage of Iraq. The monastery was classified as cultural heritage. It's a cultural and ethnic cleansing."
The report was confirmed by Dureid Hikmat Tobia, adviser for minorities of Ninawah province, in a report on Turkish Anadolou news agency.
The attack on the monastery came after IS militants reportedly bulldozed the 2,000-year-old city of Hatra and the Nimrud archaeological site near Mosul.
Two weeks ago, the jihadist group published a video showing militants destroying artefacts in a Mosul museum and at the Nergal Gate to ancient Nineveh, taking a sledgehammer to artefacts.
The attacks on artefacts and antiquities in Iraq and Syria are carried out in the name of an iconoclastic and strict interpretation of Islamic law. IS draws inspiration from early Islamic history, rejects religious shrines and condemns Iraq's majority Shi'ite Muslims as heretics.
© Copyright IBTimes 2023. All rights reserved.