Syria Isis news: Displaced Assyrian Christians' houses 'looted by locals' as sectarian tension rises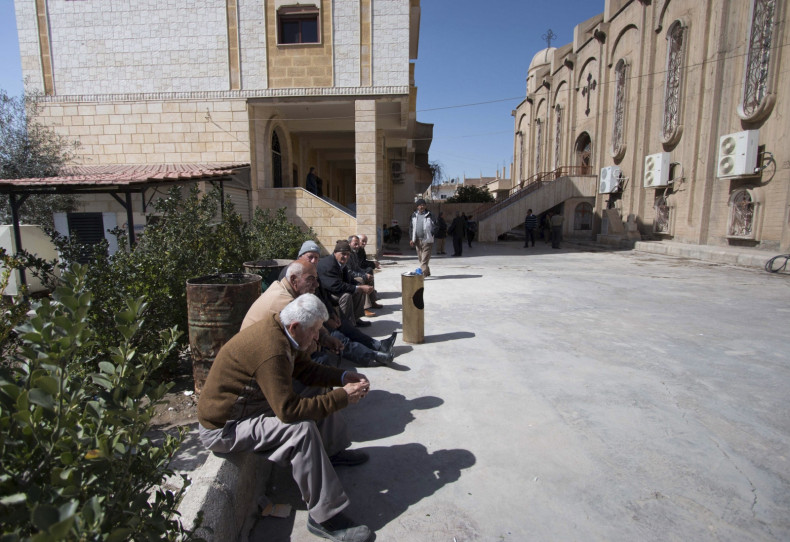 The houses of Assyrian Christians displaced by the Islamic State (Isis) offensive in north-eastern Syria have been attacked and looted by unknown assailants, raising fears of sectarian tensions in the Hassakeh province.
Osama Aryo Edward, president of a Sweden-based Assyrian rights group, told IBTimes UK that several families in the village of Tel Hormiz had their properties looted and furniture loaded into big trucks. It is unknown whether locals or IS militants are responsible for the incident.
"This is horrible. They are exploiting people who have suffered violence and displacement," he said. "Arabs who live there have been sharing with Assyrian Christians thousands of years. They should be of support – but nobody cares."
Edward believes that locals could be behind the attack, under silent agreement with IS fighters. During a three-day offensive, IS took 10 villages inhabited by the ancient Christian minority and abducted hundreds of people, including women and children. At least 1,000 Assyrian families escaped the IS attack and fled to Qamishli and Hasakah.
IS released 19 hostages at the beginning of March after they paid a tax for non-Muslims imposed by a local sharia court, according to Edward. Assyrian leaders are trying to negotiate the release of the remaining captives under the leadership of the Hassakeh bishop, who is engineering the talks.
The liberated captives said they were treated fairly well under the jihadists. "IS militants gave them food and even bought milk for the infants. They were not mistreated or tortured," Edward said.
According to the latest figures, a total of 212 Assyrians were kidnapped by jihadists. Among them are 39 children (including one two-month-old baby), 86 women and 87 men.
The activists believes the the kidnappings are motivated by money and IS's attempt to seize the strategic area on the southern bank of the Khabur river, which lies between Iraqi and Syrian areas controlled by the Islamist group.