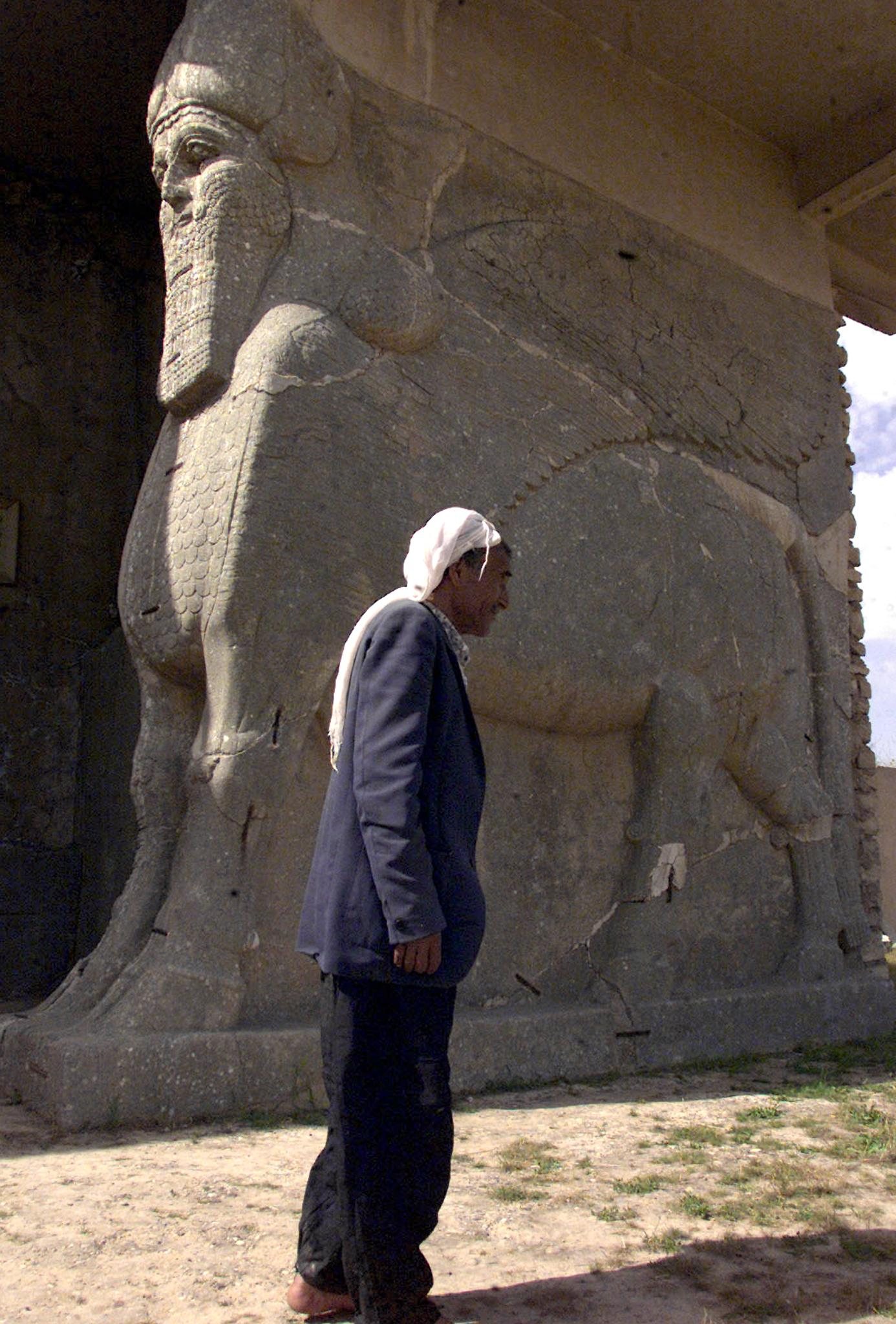 The bulldozing of the ancient Nimrud archaeological site in northern Iraq at the hands of the Islamic State (Isis) is tantamount to a lethal attack to the "cradle of civilisation", according to archaeologists and experts.
The Iraqi ministry of tourism and antiquities did not go into details about the extent of the damage saying only that "the terrorist gangs of IS are continuing to defy the will of the world and the feelings of humanity".
It is the latest in a series of attacks on ancient artefacts and antiquities in Iraq and Syria in the name of an iconoclastic and strict interpretation of Islamic Law. Last week, the jihadist group published a video showing militants destroying artefacts in a Mosul museum and at the nergal Gate to ancient Nineveh with sledgehammer and artefacts.
"Nimrud was our gem, the best preserved site in Mosul and the most important one," Nineveh Yakou, Assyrian archaeologist and director of cultural heritage and indigenous affairs at campaigning group A Demand for Action, told IBTimes UK. "It's ridiculous, every leader and dictator that ruled in Iraq never dared to touch the site until now."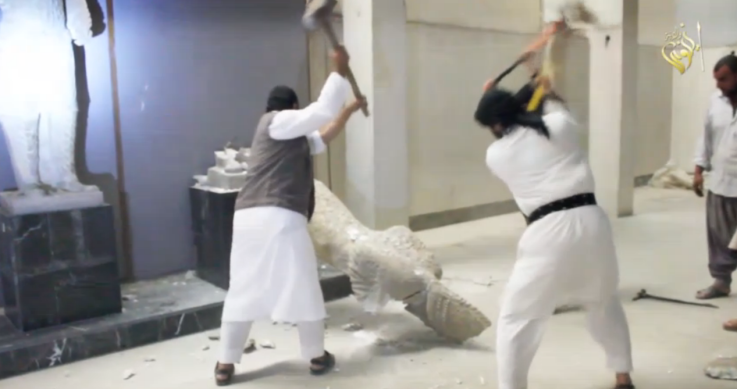 Isis video shows militants destroying ancient Assyrian artifacts in Mosul museum
Al-Jazeera
Located on the Tigris River south of Isis-held Mosul, Nimrud is a 13th century BC site founded by the Assyrian King Shalamansar I. Among the treasures that now could have been either destroyed or looted are the Lamassu, colossal statues depicting winged lions or bulls with bearded human heads, and its bas-reliefs and steles that show scenes of war and hunting.
"The movable objects are stored in the archaeological museum in Baghdad but the unmovable artefacts have been destroyed," said Yakou.
A local tribal source told Reuters news agency: "Islamic State members came to the Nimrud archaeological city and looted the valuables in it and then they proceeded to level the site to the ground.
"There used to be statues and walls as well as a castle that Islamic State has destroyed completely."
Nimurd had been subject to neglect and looting for some time. Since the US-led invasion in 2003, many artefacts were looted and shot at or damaged. But the latest IS destruction is an entirely different matter, according to experts.
"This is not only important for Iraq, this is important to the entire world. This is the cradle of civilisation we are talking about, this is where the wheel came from. What next? What can they do to destroy every cultural heritage of our civilisation?" Yakou said.
"This is ethnic and cultural cleansing we are talking about," she said.
Her words are echoed by Ihsan Fethi, a member of the Iraqi Architects Society. "I cannot even describe the immensity of this loss," he told the New York Times.