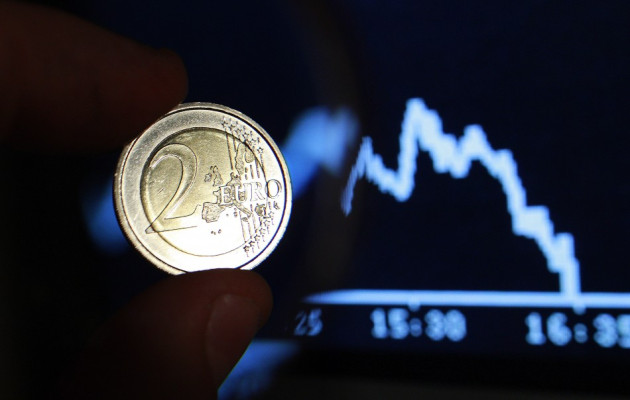 Ireland plunged back into a full recession in the last quarter of 2011, reveals the latest economic data, as the Emerald Isle struggled to make its finances shine again.
Construction industry's output tumbled across the year, with the defence industry and exports also falling - although consumer spending rose.
In the fourth quarter of 2011, Ireland's GDP contracted by 0.2 percent, following a third-quarter 1.1 percent contraction. Over the year Ireland's GDP grew by just 0.7 percent.
"This follows three successive annual decreases in GDP during the years 2008 to 2010," Ireland's Central Statistics Office (CSO) said.
Consumer spending grew 0.5 percent in the fourth quarter.
"Consumer spending and investment bounced back as we expected but exports contracted on the quarter, highlighting the danger that a key platform for growth is being eroded by the euro area slowdown," Conall Mac Coille, chief economist at Davy Stockbrokers, said.
Exports fell by 1.1 percent and the construction industry's output plummeted by 13.5 percent for 2011.
Elsewhere across the eurozone data from the purchasing managers' indexes (PMI), compiled by financial data company Markit, suggests that the single currency area may be heading towards a recession.
As well as Ireland, Greece, Belgium, Portugal, Italy, the Netherlands, and Slovenia are in recession.
The PMI for the eurozone dropped to 48.7 in March from 49.3 in February.
"[Ireland's] pattern of growth for the year is broadly in line with what we expected. The big risk to all the forecasts now is that they're all predicated on exports continuing to be the main drivers of growth," Dan McLoughlin, chief economist at the Bank of Ireland, said.
"Consequently, the data we got today from the eurozone in terms of the PMIs, particularly on the manufacturing side, would tend to suggest that the risks to that export forecast are certainly on the downside."
In 2010 Ireland was forced to take a bailout from the EU and the International Monetary Fund to stop it going bankrupt, after the global financial crisis of 2008 crippled the country's banking system.