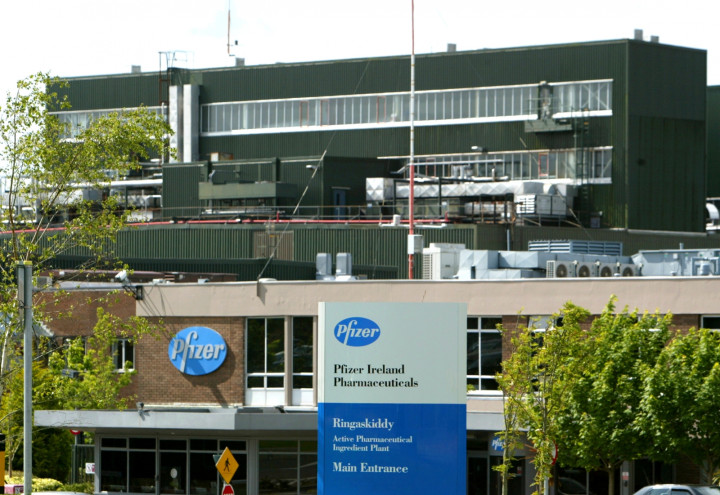 Ireland's manufacturing activity continued a more-than-year long expansionary trend as the purchasing manager index saw its17th month straight above-50 reading in October, driven by a combination of inventory building and resilient client demand.
The Markit/Investec PMI manufacturing index for Ireland rose to 56.6 for October, up from 55.7 in September, data on Monday showed.
"October's improvement is chiefly attributed to a combination of inventory building and resilient client demand," said Philip O'Sullivan, Investec's Ireland economist.
"On the former, stocks of purchases rose at their sharpest pace since the survey began in May 1998, while the quantity of purchases index shows that three times more manufacturing firms stepped up their input buying than reported a reduction last month."
Monday's numbers show that Q4 has gotten off to a good start for the manufacturing sector here, Investec said.
Pound and Exports to UK
Investec said the relative strength of the UK pound is helping Irish exporters.
"In terms of export demand, panellists cited the UK as a key source of new business, with the relative strength of sterling helping to improve Irish firms' competitiveness," the Markit press release on 3 November showed.
EUR/GBP slipped to a one-month low of 0.7810 on Monday, and is not far away from the two-year low of 0.7766 touched a month ago. The cross has been on a declining trend since March 2013 and has so far fallen 11% from the last year peak of 0.8817.
Invetec said the index showing new orders growth moderated slightly but remained substantial, helped by higher demand both at home and abroad.
Output prices declined for a third successive month in October, with this linked to the drop in input - mainly commodity - prices seen over the same period, Investec said.
More Optimism Indicators
Investec said in addition to the deliberate build-up of pre- production inventories, manufacturing firms' optimism was seen in the employment index.
The employment sub-index of the October PMI showed that staffing levels have risen in each of the past 17 months, with the latest increase the sharpest since May.
The research firm said Ireland's strong data is more significant in the backdrop of challenging global scenario, but added that the numbers could come softer in the coming months.
"The generally positive trends outlined above are particularly welcome in light of the more unsettled global backdrop that we have seen in recent times."
"While we wouldn't exclude the possibility of a softening in the headline PMI over the coming months due to Ireland's susceptibility to adverse external factors."