Heavy metal band Iron Maiden has collaborated with British brewery to release its own version of ale named Trooper.
The Iron Maiden-fashioned ale will go on sale in UK stores from May this year. They are also aiming to release their brand of ale worldwide, and would be available on their official website as well.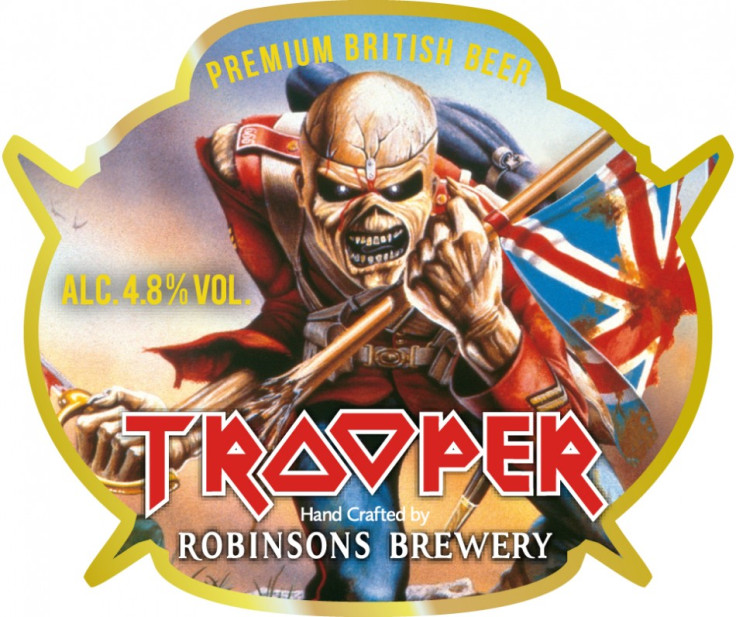 The rock icons teamed up with British brewery Robinsons in Stockport in the Greater Manchester area to come with 4.7 percent strength deep golden ale with a subtle hint of lime in it.
The group's lead singer Bruce Dickinson was in constant touch with the Robinsons to ensure it tasted similar to what Iron Maiden has stood for in the last five decades of music. Ale-lover Dickinson was excited when Robinsons approached him to create their own brand of beer.
"I'm a lifelong fan of traditional English ale- I thought I'd died and gone to heaven when we are asked to create our own beer," said the 55-year-old rocker. "I have to say I was very nervous-Robinsons are the only people I have had to audition for in the last 30 years. Their magic has been to create the alchemical wedding of flavour and texture that is Trooper. I love it."
The Iron Maiden ale Trooper has been named after their popular song of the same name, which released in 1983 album Piece of Mind. The bottles will come with an image of their perennial mascot Eddie dressed in a 19<sup>th century British military outfit carrying a sabre and a Union flag, which is likely to resemble the artwork used on the song's single sleeve.
Oliver Robinson, managing director of Robinsons, said he was happy with the latest collaboration between the "two huge British success stories" in making the latest beverage.
On their website, Robinson outlined their partnership with Iron Maiden, saying, "Not only do Iron Maiden genuinely enjoy a good pint of cask ale, but so do many of their fans- and they have an important part to play in our customer base. This partnership works for both of us. Music and beers are great treats for the senses in their own right, but the combination is very powerful."