Israel: 240 Palestinian Children 'Sexually Abused' in Jerusalem Detention Centres, Group Claims
Palestine Prisoners Club says 240 children arrested in Jerusalem abused by Israeli authorities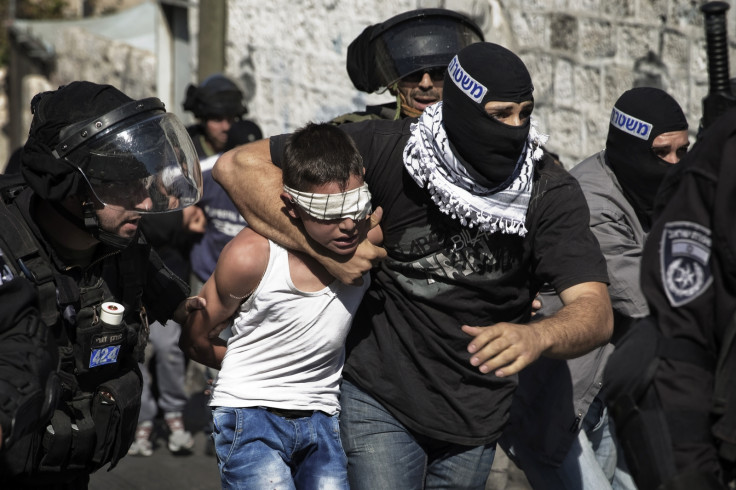 A justice group for Palestinians arrested in Israel has released an explosive report claiming that 40% of children detained by Israeli authorities in Jerusalem have been subjected to sexual abuse at the hands of Israeli police.
Around 600 Palestinian children have been arrested in Jerusalem since June 2013, the International Middle East Media Centre news agency reports. This means approximately 240 minors could have been abused during their arrest or investigation by Israeli authorities, according to the Palestinian Prisoners Club (PCC).
The PCC say the "daily arrest campaigns" inflicted on young Palestinians living in the historic capital are a "collective punishment against Palestinian residents of Jerusalem".
An attorney with the organisation, Mufeed al-Haj, says other violations were reported during the apprehension of children, including night and dawn raids on family homes, and sexual and physical abuse.
Al-Haj said minors undergoing investigation in Israel should be accompanied by their parents, but "Israeli authorities pay no respect to these laws in many cases".
"Forces often ignore laws and arrest Palestinians without even having warrants," he said to WAFA – the official Palestine news agency.
The PCC is an independent Palestinian organisation set up in 1993, made of 1,600 former Palestinians who spent at least a year in Israeli jails. The club supports Palestinians in Israeli jails by funding legal aid, political action, and by supporting their families.
In March 2013, the United Nation's children fund (Unicef) found that the ill-treatment of Palestinian minors held in Israeli military detention centres is "widespread, systematic and institutionalised".
The UNICEF report that examined the Israeli military court system for holding Palestinian children found evidence of practices it said were "cruel, inhuman and degrading treatment or punishment".
© Copyright IBTimes 2023. All rights reserved.