Israel has lost about a half of its foreign direct investment in 2014 due largely to that summer's Gaza conflict and the growth of Boycott, Divestment and Sanctions (BDS).
A report, published by the United Nations Conference on Trade and Development (UNCTAD), shows that only €5.7bn (£4.1bn, ($6.4bn) was invested into the country in 2014 in comparison with €10.5bn in 2013, a decrease of €4.8bn, or 46%.
Newsweek also reported that Israel's FDI in other countries also decreased by 15%, from €4.2bn in 2013 to €3.5bn last year.
Dr Ronny Manos, one of the report's authors and a researcher in the department of management and economics at the Open University of Israel, told Israeli news website Ynet News that international boycotts against the country for alleged violations of international law were one of the major causes of the decline. The fallout from Israel's Operation Protective Edge in Gaza in the summer of 2014 was also cited.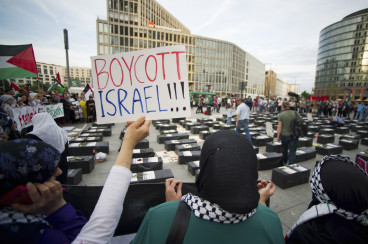 "We believe that what led to the drop in investment in Israel are Operation Protective Edge and the boycotts Israel is facing," she said.
"In the past there were large transactions such as Waze [a traffic app sold to Google] and ISCAR Metalworking [a supplier of metal tools bought by Warren Buffett's Berkshire Hathaway] which boosted investment, but over the past year there were not enough such deals."
The seven-week Gaza conflict and the threat of rockets deterred tourists at the height of the summer season, Israeli business journalist Eitan Avriel told Deutsche Welle.