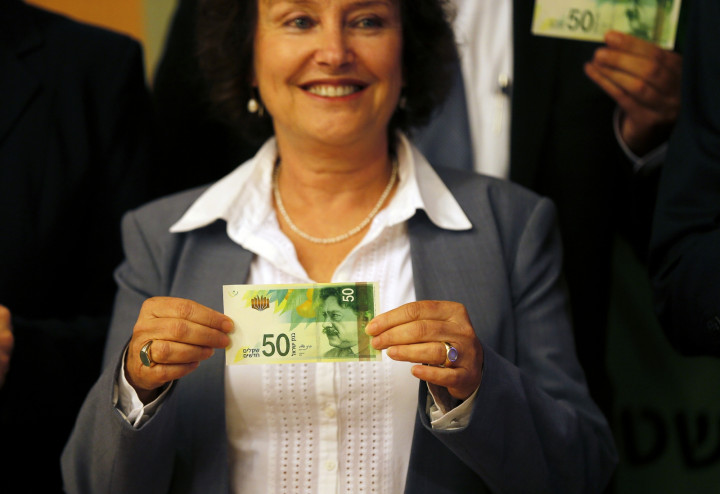 The Bank of Israel is looking at a range of unconventional methods to bring inflation within its target range, according to the central bank governor Karnit Flug.
While the government has set an annual inflation target of 1-3%, the Middle Eastern state slipped into deflation in September as consumer prices tumbled 0.3% compared with the same month in 2013.
"The Bank of Israel is committed to meeting the inflation target and supporting economic activity," Flug told an economic conference in the port city of Haifa.
Central bank interest rates are already at historic lows of 0.25% and the bank resisted calls to lower the rate further at the end of October, despite falling prices.
"The interest rate is almost at zero... and we are examining the use of different tools to achieve our target policies, while we are closely monitoring developments in inflation, economic growth, the global economy and the exchange rate," Flug said.
The governor has previously hinted that she would consider lowering interest rates further in a bid to stimulate economic growth and inflation in the country.
Israel's economy has endured a difficult year, with growth targets being reduced after the government launched Operation Protective Edge in Gaza during the summer. More than 2,100 Palestinians were killed during the military operation, the majority of them being civilians. Israel lost 66 soldiers and seven civilians during the 50-day conflict.
Tourism declined sharply over the summer, as foreign visitors stayed away and cancelled reservations in droves as the fighting raged in Gaza.
The International Monetary Fund revised its growth estimate to 2.5% for 2014, down from 3.2% growth in 2013. The IMF forecast of 2.8% economic growth in 2015 is actually more optimistic than Israel's Central Bureau of Statistics, which predicted 2% growth next year.
The depreciation of the Israeli shekel would boost the economy, Flug added. The currency has fallen 10% against the dollar since July. While the decline could represent falling confidence in Israel's economy, it would make it easier for Israeli exporters to sell goods and services abroad.
"The depreciation is expected to improve the competitiveness of the trade sector and this will support economic growth," Flug said.
Flug also criticised the government's plans to increase spending while keeping taxes at the same level in its 2015 budget proposal. The government has increased its proposed budget deficit to factor in increased defence spending, following the operation in Gaza in the summer. The budget for next year is yet to be approved.