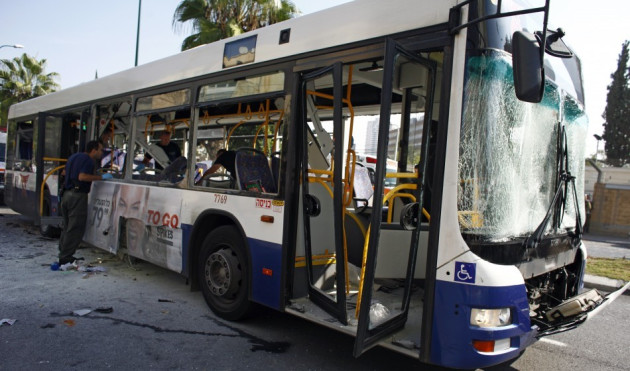 Israeli police forces have killed an Islamic militant believed to have played a key role in the 2012 bus bombing in Tel Aviv.
The militant, named as 28-year-old Mohammed Assi, was shot to death in the occupied West Bank after Israel Police's Yamam counter-terrorism troops stormed the area near the village of Bilin, about six miles northwest of Ramallah.
Assi, who was jailed several times for his involvement in the Islamic Jihad movement, was hiding in a cave when Israeli troops located him. He opened fire but police forces opened fire and killed him.
Israeli forces also arrested two Palestinians - Mohammed Sais Yalid, 30, and Abdullah Abu Assi, 22 - previously convicted for their involvement in Islamic Jihad.
"A wanted Palestinian terrorist was killed this morning in Bilin during a gunfight with the army while he was in a cave," army spokesman Avichay Adraee tweeted in Arabic.
Assi was considered to be one of the people behind the terrorist attack in Tel Aviv that wounded 24 people during Israel's Operation Pillar of Defence in 2012 against Hamas in Gaza.
Defence Minister Moshe Yaalon said the killing was "an important operation."
"There was a series of six attacks in the last month, some of them clearly nationalistically-motivated," he said.
"It may be that the atmosphere - the incitement by the Palestinian Authority, recent religious incidents, or any other reason - brought about this wave [of attacks].
"We are of course preparing for any kind of escalation, but a popular uprising? We do not see any motivation or organisation for that."