'It is just the beginning' – Climate scientists say that July is the warmest month on record
Climate extremes have intensified and are affecting developing countries the most, with experts saying "the era of global boiling has arrived".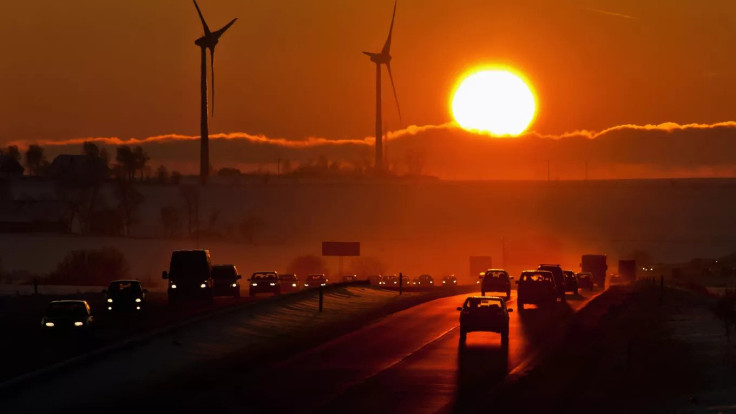 Climate scientists have said that it was "virtually certain" that July 2023 will be the warmest month on record.
In the coming days, climate experts predict that the world is "short of a mini-Ice Age", due to ocean temperatures being at the highest-ever recorded level since April 2023.
Based on a study that analysed 173 years of ocean temperatures, the Director of Climate Services at the World Meteorological Organization (WMO) Chris Hewitt noticed that 2015 to 2022 saw the eight warmest years on record.
Chris Hewitt said that there is "a clear and dramatic warming decade on decade".
In Geneva, WMO scientists and experts from the European Commission's Copernicus Climate Change Service described the current global warming situation by saying: "We can say that the first three weeks of July have been the warmest three weeks periods ever observed in our record."
On Thursday 27 July, UN Secretary-General Antonio Guterres urged the public to recognise the devastating effects of climate change, saying: "Climate change is here. It is terrifying. And it is just the beginning. The consequences are tragic, children swept away by monsoon rains, families running from the flames (and) workers collapsing in scorching heat."
Soon after, Guterres declared that "the era of global warming has ended" and "the era of global boiling has arrived".
Rapid climate change is affecting developing countries the most. Many developing economies are crashing due to reparations being made to extreme weather devastations.
In recent weeks, Delhi has witnessed a constant summer monsoon, which has led to hundreds of deaths in India. Records show that the summer monsoon accounted for 70-80 per cent of South Asia's annual rainfall. The monsoon drowned the capital New Delhi, after the Yamuna River swelled, flooded key roads and submerged homes and essential facilities.
In the city of New Delhi, a man who had to wait three days to be evacuated from the flooded conditions said: "We are the ones suffering, only we know how bad it is. Several are trapped inside and drowning, kids and women, we've just been evacuated after three days."
Home ministry data in India has revealed that in the 2023 southwest monsoon season, 624 people died due to rain-related incidents in India.
The Chair of the Delhi Commission for Women, Swati Maliwal, declared: "This is a catastrophe affecting all parts, not just Delhi... Every place is affected. There is no need to politicise the crisis, everyone should come forward to help as many as possible."
To meet the new global emissions targets, critical actions must be made by companies, cities, regions, financial institutions, and fossil fuel companies.
he UN Secretary-General Antonio Guterres further urged G20 members and countries to aim to reach net zero emissions by 2025, along with accelerating developments to transition from fossil fuel sources to renewable energy sources.
Guterres also acknowledged that the world must phase out coal and stop oil and gas expansions by 2040.
"No more greenwashing. No more deception. And no more abusive distortion of anti-trust laws to sabotage net zero alliances," he said.
The Secretary-General also revealed that only two G7 countries, Germany and Canada, have made replenishment pledges to the Green Climate Fund so far since COP27 in November 2022.
COP 28 is set to take place on 30 November 2023 to December 12 in Dubai, UAE. Guterres urged that "countries must also operationalise the loss and damage fund at COP28 this year. No more delays or excuses".
According to the WMO, creating measures that put a price on carbon and get multilateral banks to increase their funding for renewable energy, adaptation, and damage, will be a huge step towards reaching climate justice.
© Copyright IBTimes 2023. All rights reserved.