Ivanka Trump's former stalker has transferred his affection to reality TV queen Kim Kardashian and has been making violent threats to her Hollywood talent agency, the Daily Mail reports.
Justin Massler, a diagnosed schizophrenic, was arrested in 2012 after stalking President Donald Trump's daughter for two years. During his campaign of harassment, he sent her distressing emails and messages on Twitter and even posted a picture of himself covered in blood.
The 35-year-old was sentenced to six months in prison and was given five years of probation after pleading guilty to aggravated harassment and criminal contempt charges.
Massler, who is believed to have received psychiatric treatment and medication behind bars, is now obsessed with his "baby mama" Kardashian and has been hounding agency William Morris Endeavor via email, phone and in person for months demanding to see her.
William Morris Endeavor has now been granted a restraining order against Massler following a catalogue of troubling behaviour.
In court papers obtained by the publication, the agency claims that Massler left a voice message threatening a senior executive and warning against talking down to him. "I will blow your f***ing brains out of your skull and you will see motherf***er," he said.
Massler also demands to see the mother of two in another distressing message, saying: "I'm the real Jason Bourne, and if you try to take me on, and Kim Kardashian trapped, you're gonna see some major f***ing pain, because 'no' is not an acceptable answer for me, you got it?
"The answer is I can see Kim Kardashian or who the f**k do I have to take the f**k down to see her. No is not an answer for me."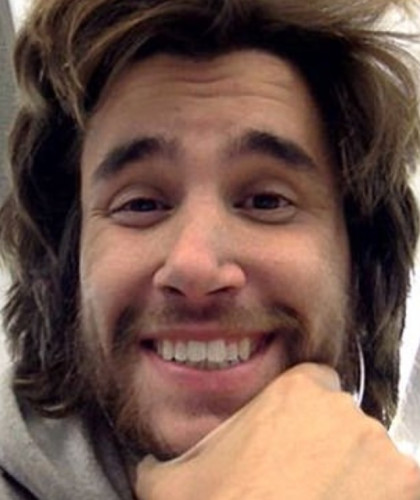 Back in 2010, Kardashian was granted a permanent restraining order against her alleged stalker, Georgia-native Dennis Shaun Bowman, after he showed up to many of her appearances dressed like The Joker from The Dark Knight.
Earlier this year, she opened up about being robbed at gunpoint in Paris, saying that she believed the culprits stalked her before raiding her apartment. "What I think happened now, after thinking about it so much, is that there was probably a group of guys that were following us the entire trip," she said during an episode of Keeping Up With the Kardashians.
"I was Snapchatting that I was home and that everyone was going out. So I think they knew [bodyguard Pascal Duvier] was out with Kourtney and that I was there by myself. They had to have known we were leaving, that I was there by myself."