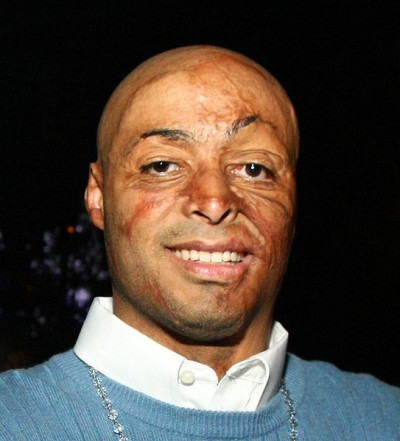 American actor and Dancing with the Stars season 13 winner J.R. Martinez has split with his longtime girlfriend Diana Gonzalez-Jones.
The 30-year-old former US Army soldier and Gonzalez-Jones broke up just eighteen months after the birth of their baby girl, Lauryn Anabelle.
"Diana Gonzalez-Jones and I have ended our relationship," Martinez said in a statement to Us Weekly. "However, we are committed to working together to raise our daughter in a healthy and happy environment."
Martinez had posted a message on his official Facebook page, hinting at the couple's split.
"People change its a part of life, but sometimes its easier to hold on to the memories of who they were rather then to realize who they have become..." he wrote.
Martinez met Gonzalez-Jones in 2008 when he was cast in ABC's daytime drama, All My Children in the role of Brot Monroe.
Martinez had previously shared his excitement about becoming a father.
"I was so focused mentally, emotionally, on Dancing with the Stars and then I was also processing, 'Whoa, I'm going to be a dad!'" he told the publication, "That's a lot of information to process at one time! When she initially told me, I was so excited."
"It's so funny because when I found out we were having a girl, the first thing that came to my mind was, 'Oh, God has a sense of humor,' he added, "I was raised by a single mother, I have a sister, some of my best friends are girls -- more girl energy! I [thought], God is throwing karma on me. God's like, 'Okay JR, I know how you were as a kid. Now you're going to be the dad that's protective of the girl that the boys are going to be after!' "