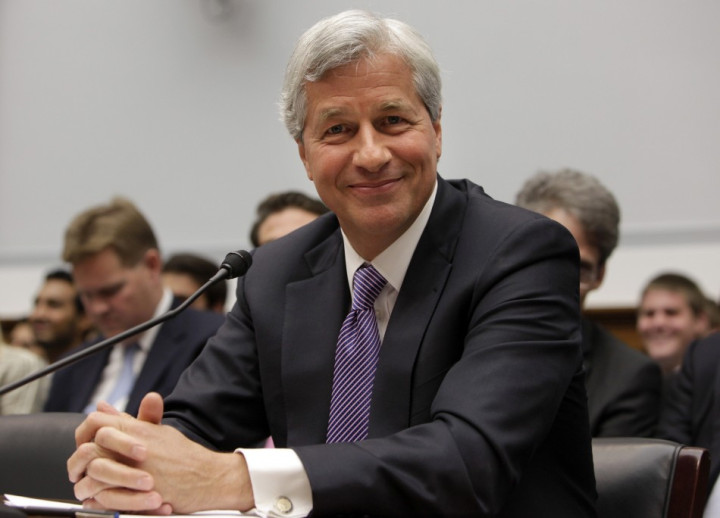 Embattled JP Morgan chairman and chief executive Jamie Dimon survived a shareholder mutiny at the investment bank's annual general meeting after investors voted to let him keep his two top jobs.
The US financial giant suffered a $6.2bn (£4bn, €4.8bn) loss in 2012 after a JPMorgan trader known as the "London Whale" made a series of bad bets, something UK regulators are investigating.
Dimon also had a showdown with US lawmakers in which he and his bank were forced to concede that "there was a material weakness in our internal control over financial reporting".
The Florida meeting of shareholders saw just 32.2% vote for a new chairman of JPMorgan, down from the previous year's 40.1%, strengthening Dimon's dual role at the bank.
Some shareholders were concerned about the potential for more crises, such as the London Whale saga, to hit the bank unless separate people were in the chairman and chief executive positions.
After the meeting, JPMorgan's share price lifted to its highest level since 2001.
The bank announced an increase in its dividend to 38 cents a share, from the year before's 30 cents.
"We appreciate the support shown by shareholders and the thoughtful way many have engaged with us as they determined how to vote on these issues," said Dimon.
"We take the feedback from shareholders very seriously and we will continue to build toward being best in class in corporate governance."