Jamie Dornan to quit Fifty Shades Of Grey? Magazine claims actor turns down movie sequels for his wife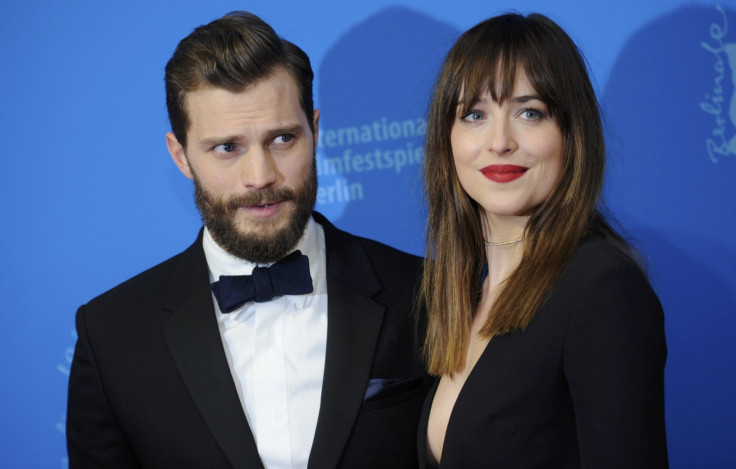 Irish actor and model Jamie Dornan will reportedly not do sequels to Fifty Shades of Grey.
The 32-year-old actor plays billionaire Christian Grey in the film version of EL James's best-selling erotic novel of the same name.
According to Australian magazine NW, Dornan's wife, English actress-singer Amelia Warner, is unhappy with him starring in explicit sex scenes in the film.
"Jamie said the movie would skyrocket his career. He tried to assure Amelia nothing would change but women all over the world now lust after Jamie. She hasn't seen the film and I don't think she will to be honest," an insider said, according to the Mirror.
Though the movie was a huge commercial success, Dornan and co-star Dakota Johnson's on-screen chemistry failed to click with the viewers.
"Jamie does not think his performance was bad – instead he blames Dakota and says it wasn't possible to have chemistry with her," the source continued. "Jamie says Dakota gave him nothing to work with."
During an interview with USA Today, Dornan revealed that his wife will not be watching the racy movie.
"She doesn't want to watch this," he said. "She wants to support me and my work. I won't be able to sit there myself. I am not going to put any pressure on her either way. It's her decision. She's well aware that it's pretend, but it's probably not that comfortable to watch."
"There's quite a long shot of my (butt). I wasn't hugely comfortable with it when I watched it. That's my bum. Still my bum. Wow," he added.
Previously, Charlie Hunnam was scheduled to appear opposite Dakota, daughter of actors Melanie Griffith and Don Johnson in the film.
The 25-year-old actress appeared on The Late Show with David Letterman, and talked about recasting the role of Grey after the 34-year-old Sons of Anarchy star left the project.
"That was a confusing moment," Dakota said. "I think his schedule conflicted. He was busy."
"The first few auditions, I did a monologue from 'Persona' which was really random but kinda the same vibe and the rest of it was just reading with a lot of really handsome men," she said.
"Then once I got the role [and] then it was another month to find Jamie…It turned out okay."
© Copyright IBTimes 2023. All rights reserved.