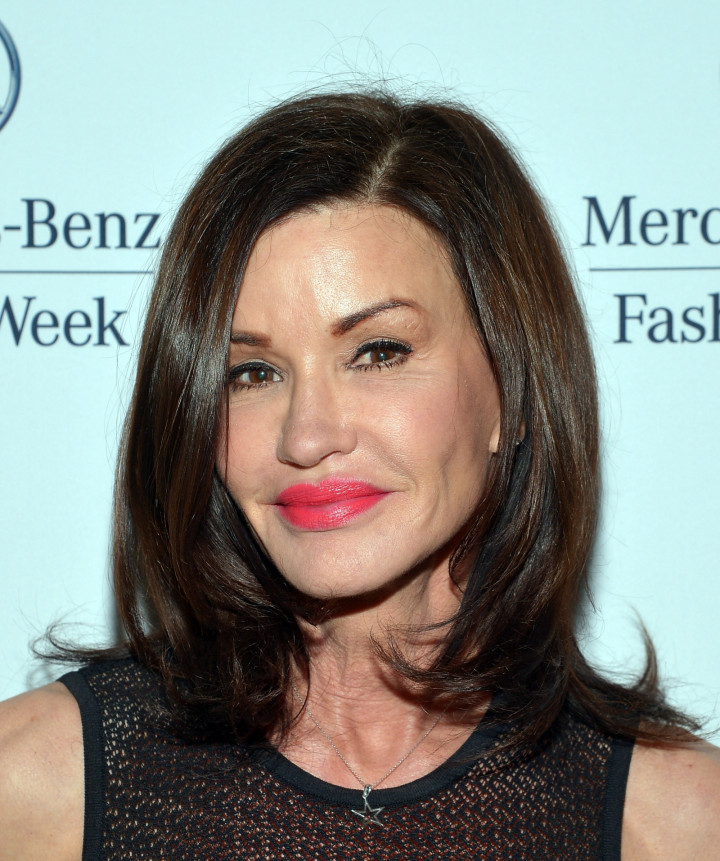 Janice Dickinson's sensational claims that Bill Cosby drugged and raped her are being called into question by fans of The Cosby Show creator.
The former supermodel alleges that the entertainer, best known for playing one of America's favourite fathers, Dr Heathcliff Huxtable, assaulted her in 1982.
The 59-year-old star told Entertainment Tonight that the attack occurred in Cosby's hotel room after he invited her to visit him in Lake Tahoe, California, where he was performing stand-up.
Dickinson said that she blacked out after he gave her a pill and some wine and when she woke up her pyjamas were off and there was semen between her legs.
"The last thing I remember was Bill Cosby in a patchwork robe, dropping his robe and getting on top of me. And I remember a lot of pain," she said.
To support her story, Dickinson released a vintage Polaroid of Cosby allegedly taken minutes before the supposed attack, and claimed that she was strong-armed into omitting details of the assault in her 2002 autobiography, No Lifeguard on Duty: The Accidental Life of the World's First Supermodel.
Dickinson insists she did not come forward sooner for fear of being branded a whore or accused of sleeping her way to the top. Since going public, however, some fans of Cosby as well as her own have begun to question her credibility.
They pointed out apparent inconsistencies in her story, others questioned why she has yet to file a criminal complaint or take legal action considering the severity of her allegations.
Despite the backlash, Dickinson, dubbed the first real supermodel has still managed to garner some support.
Although Cosby has yet to comment on the allegations, made by 16 women, the world of television has turned its back on him amid the mounting controversy.
Major TV networks have cancelled The Cosby Show reruns, NBC also dropped its plans for a new Cosby sitcom, Netflix decided to postpone its Bill Cosby thanksgiving special and his scheduled appearance on CBS' Late Show with David Letterman was cancelled.