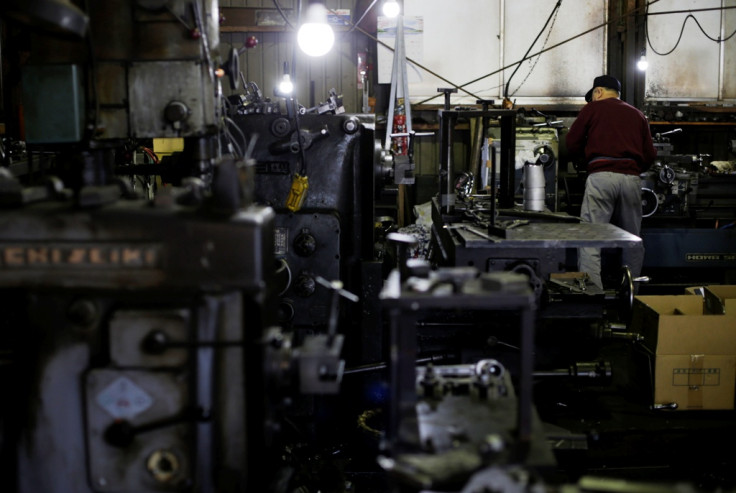 Factory activity in Japan and China contracted in June in continued worries for the largest economies in Asia.
The HSBC flash China manufacturing purchasing managers' index (PMI) improved to 49.6 in June from 49.2 in May. A reading below 50 indicates contraction in the sector.
New orders reversed from a declining course, and new export orders fell at a much slower pace in June.
However, employment at manufacturing firms declined at the fastest pace in over six years. In addition, output prices declined at a faster rate.
"On the one hand, the sector shows signs of improvement as output stabilised amid a slight pick-up in total new work, while purchasing activity also rose slightly over the month. On the other hand, manufacturers continued to cut their staff numbers, with the latest reduction the sharpest in over six years," said Annabel Fiddes, economist at Markit, which compiled the survey.
"This suggests that companies have relatively muted growth expectations as demand conditions both at home and abroad remain relatively subdued."
"The data add to evidence that the sector has lost growth momentum in Q2 as a whole, and suggests that the authorities may step up their efforts to stimulate growth and job creation in the second half of the year."
Meanwhile, the flash Japan PMI plunged to 49.9 in June from 50.9 in May, as domestic demand declined significantly.
"Latest data signalled negligible deterioration in operating conditions at Japanese manufacturers. Production growth slowed to a fractional pace, while new orders contracted for the third time this year so far. Subsequently, employment growth was subdued, while buying activity declined," said Amy Brownbill, economist at Markit.
"Meanwhile, reports of a favourable exchange rate and an increase in foreign demand led to a further rise in new export orders in June. Moreover, the latest expansion was the second-fastest since January and quicker than the series average."