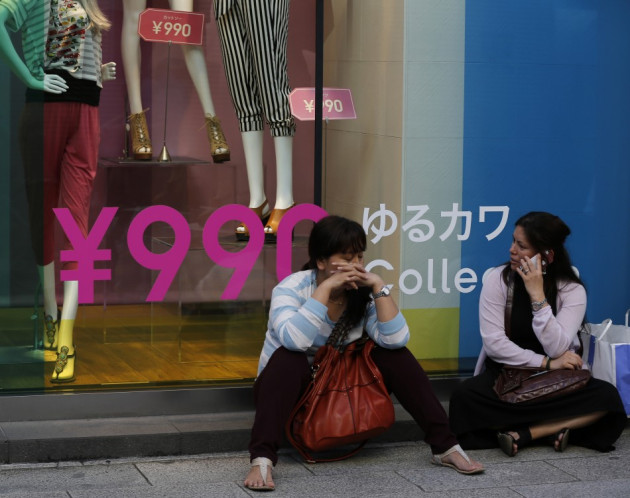 Consumer confidence in Japan declined in June for the first time in six months over slowing income growth and rising prices, indicating that Prime Minister Shinzo Abe will have to fine-tune his strategy to revive the economy.
The Cabinet Office said that its monthly survey had found a decline in the household sentiment index to 44.3 in June from 45.7 in May. Economists expected a headline figure of 45.6.
A reading below 50 indicates that pessimists outnumber optimists.
A sub-index measuring income growth slipped to 41.6 from 42.2 in May. The employment index eased to 47.6 in June from last month's 50.2. Overall, the livelihood index fell to 42.4 from 43.5.
Inflation expectations also increased in June because of higher costs for electricity and processed food. The weaker yen has made the country's imports significantly more expensive.
A total of 83.9% of survey participants said prices would rise over the next year, up from 83.1 in May.
The Japanese economy has been mired in deflation for more than a decade. The government led by Abe, along with the Bank of Japan (BOJ), have targeted an inflation rate of 2% over the next two years.
Despite encouraging early signs, Abe's strategy of aggressive stimulus, dubbed Abenomics, has failed to win support from many analysts as it has not boosted wages as expected.
The BOJ said that Japan's corporate goods price index, which measures wholesale price changes, rose 1.2% in June from a year earlier, the biggest increase since November 2011.
The government's sentiment survey, which began in 1982, targets about 5,000 households containing two or more people. It measures consumer confidence based on consumer spending and correlated with personal income, purchasing power, employment and business conditions.