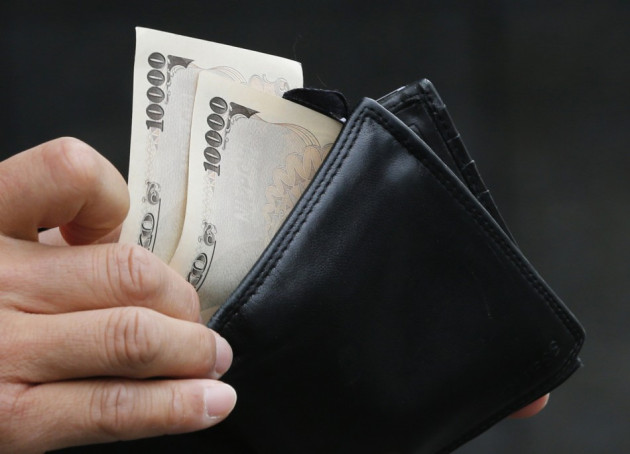 The world's third largest economy, Japan, is indicated to be in recession after it revised its second quarter growth figures to contraction.
The country revised its April-June quarter growth rate of 0.1 percent to a contraction of 0.03 percent. It recorded a contraction of 0.9 percent in the July-September quarter, reflecting that the country is technically in recession. But the government, which considers data beyond figures for gross domestic product (GDP) to determine recessions, urged caution on interpreting the recent figures.
Year-on-year, the GDP shrank by 3.5 percent in the third quarter.
Japan's current account surplus fell 29.4 percent in October from a year earlier, compared with analysts' median estimate for a 59.2 percent annual decline, according to separate official data. The figure has been affected by shrinking exports and increasing costs of oil imports.
Japan's consumer confidence fell for the third month in a row, declining to 39.4 in November from 39.7 in October on a seasonally-adjusted basis, according to data from the Cabinet Office. The confidence indicator for employment fell to 36.8 in November from 37.2 in October, and the index gauging consumers' willingness to buy durable goods dropped to 41.4 from 41.8.
The index measures sentiment among households made up of two or more people and a reading below 50 indicates that the number of pessimist consumers is more than optimists.
In contrast, Japan's service sector sentiment index, a survey of workers such as taxi drivers, hotel workers and restaurant staff, edged up to 40.0 in November from 39.0 in October. But the government is of the view that the economy still remains weak.
Japan's economy that suffered from natural calamities in 2011 has been attempting a recovery, but a number of factors have hampered the process.
The country's exports have been hit by a strong yen and a political row with its major trade partner China resulted in anti-Japan protests leading to boycott of Japan-made products. The debt crisis in the eurozone and weak recovery in the US also affected the country's exports.
In order to tackle the weak situation, the government approved another stimulus package totalling 880bn yen ($10.7bn; £6.7bn) in November. The central bank is undertaking an asset purchase programme to buy bonds for reducing long-term borrowing costs.
The weak economic growth figures are expected to strengthen opposition leader Shinzo Abe's calls for more stimulus and monetary easing. Abe's Liberal Democratic Party is leading in polls to win the 16 December elections.