Infant girls who were near the Fukushima Diichi nuclear power plant at the time of the 2011 disaster have a 70 percent increased risk of developing thyroid cancer.
The World Health Organisation has assessed the health risks associated with the disaster at the plant in Japan.
It said that while health risks are low for the population inside and outside of Japan, those close to the nuclear power plant are at a greater risk of cancer.
On 11 March, 2011, there was a series of equipment failures, nuclear meltdowns and release of radioactive materials. It was the largest nuclear disaster since the Chernoybyl disaster in 1986.
The disaster was caused by the earthquake and tsunami that had hit Japan earlier that day.
The rooms housing the emergency generators for the generators flooded, causing them to fail, meaning the pumps that circulate coolant through the reactor stopped working, causing the reactors to overheat.
Japanese officials said the disaster had been a Level 7 on the International Nuclear Event Scale and the government estimated the amount of radioactivity released in the atmosphere was about a tenth of that released during Chernobyl.
WHO's report, Health Risk Assessment from the nuclear accident after the 2011 Great East Japan Earthquake and Tsunami based on preliminary dose estimation, found that the risk of specific cancers among the population in Fukushima Prefecture has increased.
It has called for long-term monitoring of the population as well as health screening for the people affected.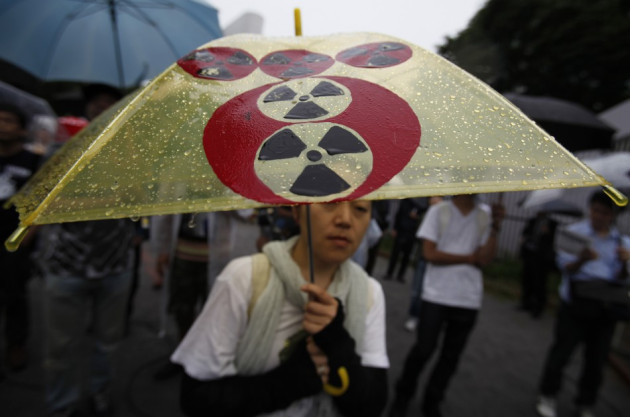 Maria Neira, WHO director for public health and environment, said: "The primary concern identified in this report is related to specific cancer risks linked to particular locations and demographic factors
"A breakdown of data, based on age, gender and proximity to the nuclear plant, does show a higher cancer risk for those located in the most contaminated parts. Outside these parts - even in locations inside Fukushima Prefecture - no observable increases in cancer incidence are expected."
Females who were exposed as infants have a four percent increased risk of all cancers, WHO said.
This group also has a six percent increased risk in breast cancer and a 70 percent increased risk of thyroid cancer. The normal risk of thyroid cancer among females is 0.75 percent.
In males exposed as infants, the risk of leukaemia increased by seven percent.
WHO said that people in the second most contaminated area of Fukushima Prefecture had an increased risk of cancer approximately half of that in the worst affected area.
The organisation said it does not expect the disaster will increase the risk of miscarriages, stillbirths and other physical and mental conditions that could affect babies born after the accident.
Neira said: "The WHO report underlines the need for long-term health monitoring of those who are at high risk, along with the provision of necessary medical follow-up and support services. This will remain an important element in the public health response to the disaster for decades."