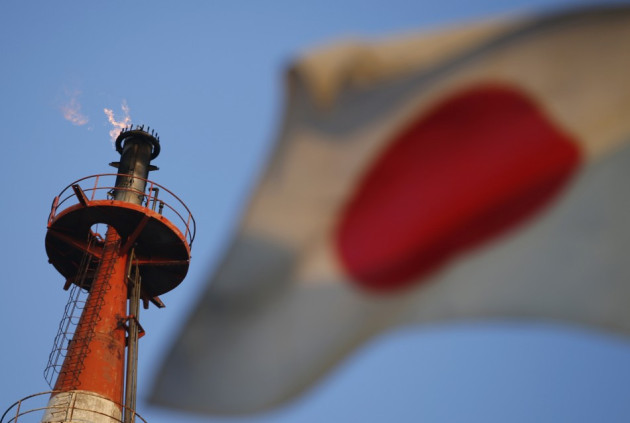 Japan's industrial output has seen a surprise drop in February while consumer prices fell for the fourth straight month, further underscoring the stiff conditions in the economy.
According to data from the Ministry of Economy, Trade and Industry, industrial output in the world's third largest economy fell 0.1 percent during the month, worse than the 2.5 percent predicted by a Dow Jones Newswires survey.
Separate official data also showed that core consumer prices index, which exempts fresh food, was down 0.3 percent year-on-year during the month. This was better than the expected drop of 0.4 percent, but reiterates the stubborn deflation levels that have plagued Japan in recent years.
The weak data comes amid speculation that the Bank of Japan will stand by its pledge to take necessary economy-boosting steps by bringing forward the open-ended asset purchase scheme and considering fresh target for longer-dates bond buying.
The central bank's new governor Haruhiko Kuroda had recently indicated that he would prefer to meet the 2 percent inflation target in two years' time, but reiterating that it may not be easy.
The Japanese government, led by Shinzo Abe, is looking to take up bold measures to boost Japan's ailing economy with stimulus packages and monetary easing steps.
Hopes of such measures have pushed the yen to record low levels against its peers in the recent months, boosting the prospects of export oriented firms. But analysts point out that it may take more time for the effect of the weak currency to be visible.
"It will take about six months for a weaker yen to be felt in exports, while overseas economies including China have not yet gained momentum in their recovery," Takeshi Minami, chief economist at Norinchukin Research Institute in Tokyo told Reuters.
However, data also showed Japanese manufactures reduced their inventories by 2 percent in February, prompting analysts to suggest that the economy is showing signs of recovery. An official survey also showed that manufacturers expect the factory output to be up 1 percent in March and 0.6 percent in April.
Economists also point out that the weak consumer prices were triggered by a drop in demand for television and air conditioners, suggesting that CPI could improve in the coming months as the weak yen boosts energy import costs.