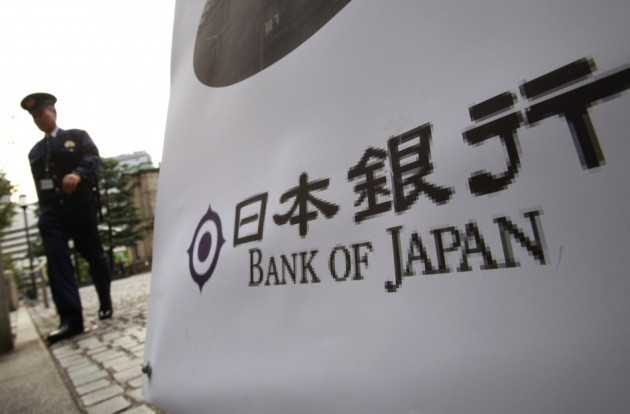 Japan's core machinery orders have fallen more than expected in September, adding to concerns that the world's third largest economy is slipping into recession.
The orders, which are considered as a major indicator of capital spending in the coming months, fell 4.3 percent in September, according to official data. This was more than the 2.1 percent drop estimated by a Bloomberg News Survey.
A separate report also showed that the country's current account surplus fell 68.7 percent year-on-year in September to 503.6 bn Yen (£3.9 bn), worse than the estimated 761.8 bn Yen.
The data is the latest in a list of weak economic indicators from Japan. The country's export-reliant economy had been hurt by the slowing global economy and the recent territorial disputes with its largest export market, China.
Earlier this week, government reports had showed that the country's leading index, which is a major indicator of the direction of the economy in the coming months, fell to 91.7 in September from 93.2 in the previous month.
Meanwhile, its index of coincident economic indicators dropped 2.3 points in September from August, according to a preliminary report, prompting the government to cut its index outlook.
A Reuters poll had shown that economists expect Japan's economy to have contracted 0.9 percent in the third quarter.
The combined data has raised fears that the country's economy is on the brink of a recession. Analysts are expected to keep a close watch on the upcoming indicators.
"Japan's economy likely slipped into recession earlier this year and will gradually weaken for the time being," Takeshi Minami, chief economist at Norinchukin Research Institute in Tokyo, told Reuters.
An official survey of manufacturers had shown that the orders are expected to reach 5.0 percent in October-December. But economists feel that that the figure might be a bit too optimistic.
In a bid to boost the economy, the Bank of Japan had increased its asset purchase programme for the fourth time in the year, in the previous week. The government had also pledged to come up with measures to boost growth.