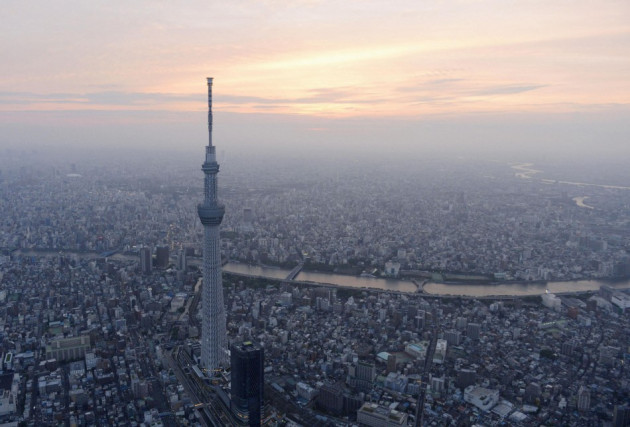 Fitch Ratings downgraded Japan's Long-Term Foreign and Local Currency Issuer Default Ratings (IDRs) to 'A+' from 'AA' and 'AA-' respectively, with both outlooks also being officially negative.
The credit ratings agency firm also confirmed that the Country Ceiling is downgraded to 'AA+' from 'AAA'. The Short-Term Foreign Currency IDR is affirmed at 'F1+'.
"The downgrades and Negative Outlooks reflect growing risks for Japan's sovereign credit profile as a result of high and rising public debt ratios," said Andrew Colquhoun, Head of Asia-Pacific Sovereigns at Fitch in a statement. "The country's fiscal consolidation plan looks leisurely relative even to other fiscally-challenged high-income countries, and implementation is subject to political risk."
The group said that Japan's gross general government debt is by far the highest for any Fitch-rated sovereign and is projected to hit 239 percent of GDP by the end of the year.
While Japan's Fiscal Management Strategy envisages declines in the government debt/GDP ratio only from full year 2021, Fitch regards "this as a slow pace of consolidation given the scale of Japan's debt.
Moreover, Japan's consolidation strategy is subject to political risk. The government's key revenue-raising plan is to hike the consumption tax to 10 percent by 2015 from the current 5 percent. The measure is back-loaded (planned to start in FY14) and remains highly politically controversial."
Despite the gloomy outlook, Fitch said that "nonetheless, the Japanese sovereign retains exceptional financing flexibility and can fund itself at low nominal yields, a factor Fitch recognises as a support to the ratings. Funding flexibility is further reinforced by the role of the broader public sector in channelling savings to the sovereign: about half of government debt is held within the broader public sector. This funding strength is based on the deep pool of Japanese private sector savings, invested with strong "home bias". The Japanese yen is a global reserve currency and exhibits safe haven characteristics."
For Fitch Rating's full statement, click here