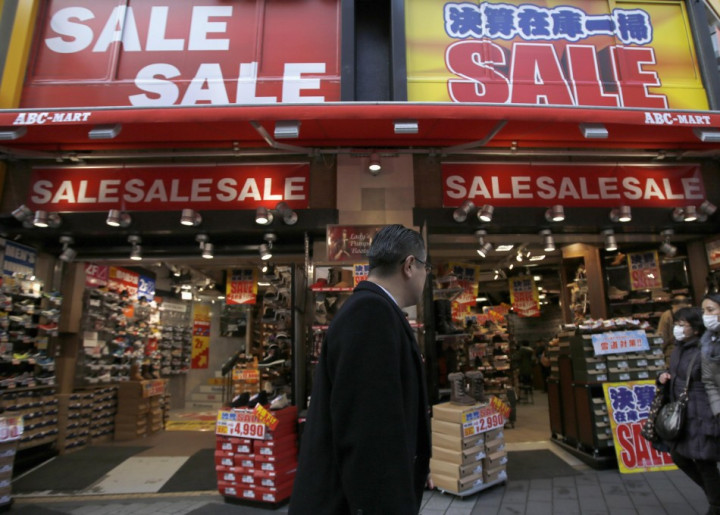 Retail sales in Japan rose at their fastest pace since the first quarter in September, as consumers started to increase their spending despite a sales tax hike in April.
Retail sales rose 2.3% year-on-year in September, representing the biggest gain since March, according to data released by Japan's Ministry of Economy, Trade and Industry. Analysts polled by Reuters expected sales growth of 0.6% for the month.
Sales rose 2.7% from August when they increased 1.9%. For the third quarter, sales were up 1.4% from a year earlier after a 1.8% decline in the second quarter.
The rise is primarily attributed to gains in apparel, food and beverage sales.
Consumer spending in the country has been tepid following the sales tax increase to 8% from 5%.
The recent sales figures reveal that the retail market is turning around as consumers move out of the shock and start to spend again.
The development also strengthens the case for a further increase in sales tax to 10% in October 2015. Prime Minister Shinzo Abe will decide on the tax hike by the end of 2014.
Increased consumer spending bodes well with the Bank of Japan's inflation target of 2% to be reached by next fiscal year. The country has been trying to move out of deflation that troubled the economy for more than a decade.
The surprise rise in retail sales comes after the country recently reported weak exports and factory output, which prompted the government to slash its economic assessment for two consecutive months.
There has also been speculation that the government will roll out more stimulus measures, and even end the sales tax hike.