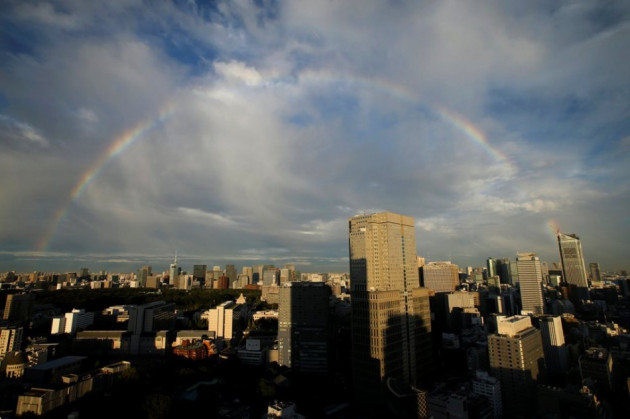 The mood among Japanese businesses is set to improve over the next three months, according to a survey, suggesting that the economic recovery in the world's third largest economy is gathering momentum.
A gauge of business confidence among manufacturers, which remained unchanged at plus 12 in October, is expected to rise to plus 16 in January, the Reuters monthly survey showed.
The index of business confidence among service-sector companies, which dropped to plus 18 in October from plus 20 in September, is expected to jump to plus 27 in January, the Reuters survey revealed.
However, confidence among Japanese information and telecommunications companies is seen falling back to plus 45 in January, from plus 50 at present.
Prime Minister Shinzo Abe's coalition government currently enjoys a majority in both Diet chambers. Japan's parliament, which convened on 15 October and runs until 6 December, could pass legislation that will further the PM's growth strategy, dubbed 'Abenomics'.
The "appetite for capital spending at our client firms seems to be recovering, but (expenditures) remain at low levels compared with before (the collapse of) Lehman" Brothers in 2008, a manufacturer of electric machinery told the news agency.
Earlier in the month, the Bank of Japan said that capital spending within Japanese industry was picking up.
Mood Gloomy in October
Sentiment deteriorated at four out of nine manufacturing industries in October, including in the precision machinery and food industries. However, sentiment would either rise or remain flat among the various industry groups over the next three months.
In the service sector, the real estate and construction industry and the retail industry pulled down the overall sentiment for October.
278 businesses participated in the Reuters poll between 30 September and 11 October. The poll is closely linked to the Bank of Japan's (BoJ) tankan survey.
Sentiment at Near Six-Year High
In the central bank's 1 October tankan survey, a closely-watched measure of corporate sentiment in Japan, an index of future conditions of large manufacturers declined by 1 point to plus 11.
The future conditions index for large non-manufacturers remained flat.
The sentiment index for large manufacturers rose to plus 12 in September from plus 4 in June, the BoJ survey showed. The September reading was the best since December 2007.
Business sentiment of large non-manufacturers rose to plus 14 from in September, from plus 12.
Since taking office in December 2012, Abe and the BoJ have unveiled a series of massive fiscal and monetary stimulus programmes to pull the country out of a 15-year deflationary period and boost economic growth.
Abe's strategy involves using the so-called three arrows of fiscal stimulus, monetary easing and a package of growth-orientated initiatives including deregulation.