The underwear giant Triumph has unveiled a novel way for Japanese women to keep cool in summer in the face of energy shortages resulting from the Fukushima nuclear disaster.
The ice bra, which is fitted with cooling gel pads that can be placed in the freezer beforehand, also contains a wind chime and a mint leaf that hangs between the two cups to heighten the refreshing sensation by way of sound and fragrance, the company said.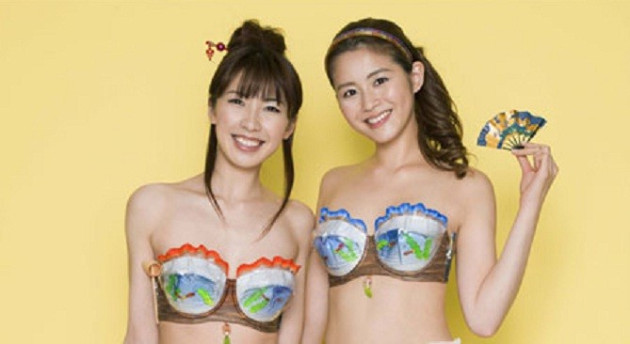 Although women in the UK are unlikely to worry about their busts overheating in summer, the Japanese are having to cut back on energy use in the aftermath of the 2011 Fukushima nuclear disaster.
The idea of fitting pockets on a bra was similarly explored in the United States, where a couple of students at Washington University hit on the idea after noticing that women frequently lose their phones, money and credit cards on a night out.
Mariah Gentry and Kyle Bartlow, junior business majors at the university in St Louis, Missouri, started to manufacture the JoeyBra, which contains an elasticated slot in the side panel of the undergarment.