Japan's Vanilla Air Cancels 154 Flights on Lack of Pilots to Fly Planes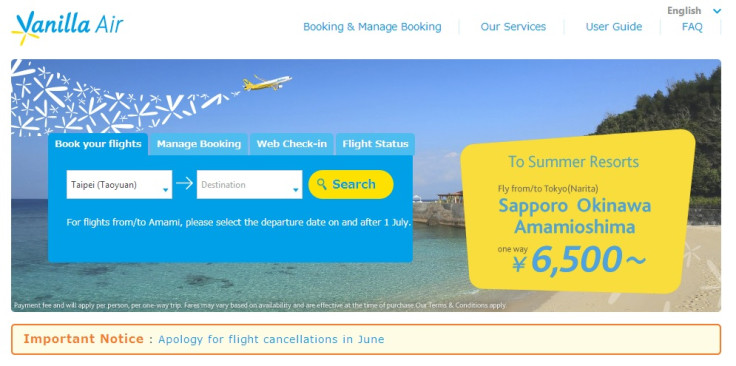 Japan's budget airline Vanilla Air is cancelling around a third of its domestic schedule in June because it does not have enough pilots to fly the planes.
The low cost carrier, which is owned by the operator of All Nippon Airways (ANA), said in it is cancelling around 154 flights next month following a labour shortage.
"The company has not been able to secure a planned number of pilots, on top of some crew members leaving the firm," said Vanilla Air's President Tomonori Ishii.
The cancellations is likely to affect 2,500 passengers but those who are caught short will be be guaranteed a seat with another airline in lieu of their Vanilla Air ticket, he added.
Vanilla Air is the latest in a line of aviation groups that have raised the issue of qualified pilot shortages.
The United Nation's International Civil Aviation Organisation warned the market years ago that demand for pilots is expected to double by 2030.
It added that pilot shortages are particularly bad in Asia, Africa and Latin America.
The group said that there are more than 980,000 pilots will be needed by 2030, although there was only around 460,000 licensed pilots in the world, as of 2010.
© Copyright IBTimes 2023. All rights reserved.