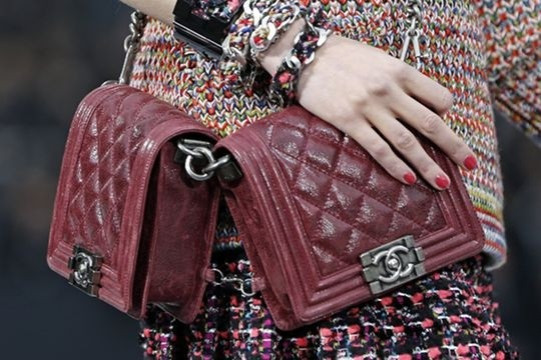 A wayward housewife has been revealed as record-breaking thief after stealing more than 900 luxury handbags in a crime spree that lasted three years.
Jayne Rand, 48, plundered £500,000 ($750,000) worth of bags and purses from top designers such as Chanel Prada, Gucci and Louis Vuitton during her nationwide "campaign of shoplifting".
Newport Crown Court heard that the mother-of-two would walk into stores without a handbag then brazenly walk out after removing their security tags.
She would then sell on the stolen booty, often making over £1000 for each one.
Rand of Swindon, Wiltshire was finally caught red-handed by security guards at a shopping centre in Cwmbran, South Wales in December 2012. At the time of her arrest police found two other handbags in her car that she is believed to have stolen that day.
"A financial investigation had been looking into the case for some time," Prosecutor David Wooler told the jury.
"It is estimated that the value of all the theft would be in excess of £130,000 but that does not take into account the shop's mark-up."
Presiding judge Rhys Rowlands described the evidence against Rand as 'overwhelming'.
"This lady has pleaded guilty to a campaign of shoplifting," he said.
"For all intents and purposes she has carried out a business, and we are talking about tens of thousands of pounds.
He added: "It will be a custodial sentence of some length."
Rand admitted stealing 905 handbags and four purses from House of Fraser and various retail businesses between December 2009 and December 2012.
She was released on conditional bail and is expected to be sentenced in October.