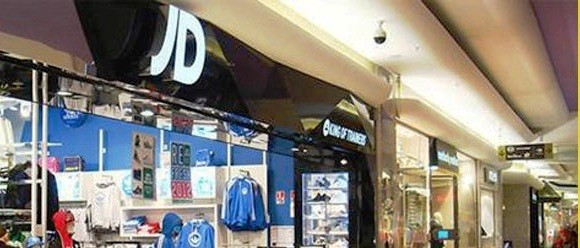 British retailer JD Sports Fashion's first half profit jumped nearly several hundred percent following a higher demand for sportswear and footwear across the UK and Ireland.
The company profited from a record 7.5% increase in like-for-like sales at its sports stores and this compensated for the poor performance at its fashion and outdoor businesses.
The retailer said that pretax profit for the six months to 3 August surged 247% to £10m (€12m , $16m), from £2.9m a year ago. Revenue rose 2% to £567.4m, according to a company statement.
JD will dole out an interim dividend of 4.45 pence per ordinary share, a 3.5% increase over a year ago.
The company's stock price gained around 1% to 1,035 pence at 9:59 am in London on 18 September. The stock has gained some 51% so far this year, valuing the business at about £504m.
The fashion and outdoor businesses were impacted by significant reorganisation activity in the six month period, according to the statement.
Like for like sales at the two core fashion chains, Bank and Scotts, were down 2.2%.
Outdoor clothing businesses Blacks and Millets reported a first-half operating loss of £8.9m pounds after they sold products, such as heavy winter jackets, at lower prices.
However, the company remains confident about turning around the outdoor clothing businesses, says Executive Chairman Peter Cowgill.
JD has put in place dedicated management and commercial teams for both outdoor business, renovated stores and has relocated warehouse operations ahead of the crucial autumn and winter trading period.
Expansion
Meanwhile, the group continued expanding in mainland Europe through acquisitions. It added 15 stores in the Netherlands and 10 in Germany in the six month period.
In the second half, it proposes to add six stores in France, taking the total number of stores in the country to 18. In addition, it will open two stores in Spain, bringing the total to eight.
"Given the continued robust performance in our core Sports fascias, the Board believes that the Group is well positioned to deliver results that are within the range of current expectations," says Cowgill in the statement.
JD Sports failed to capitalise on the demise of rival JJB, which went into administration in the closing months of 2012. Like-for-like sales in its core JD Sports stores were up 3.2% in the seven weeks to 5 January, 2013. The same measure of its smaller fashion business plunged by 7.9%.
JD bought 290 Blacks and Millets stores out of administration for £20m in January, 2012. JD trails market-leader Sports Direct in Britain's sportswear retail industry.