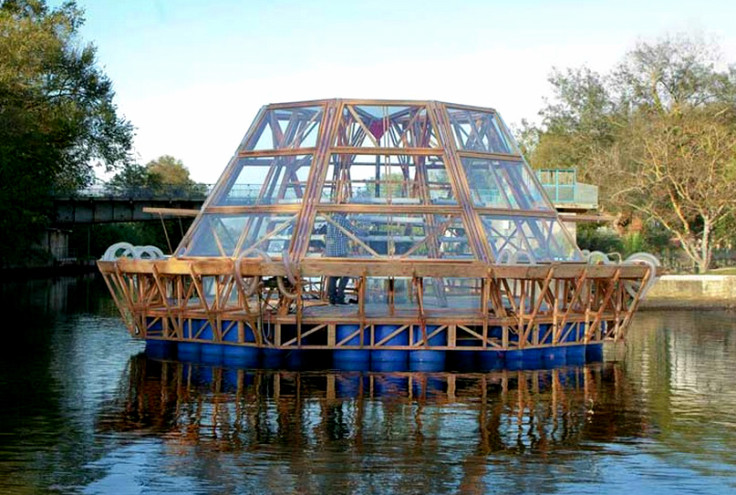 A floating greenhouse has been developed that enables farming in places that lack fresh water, energy and cultivatable land, offering an innovative solution to the issue of a limited food supply for a booming global population.
Jellyfish Barge, developed by the Pnat think tank in Italy, uses biomimicry to imitate natural processes in order to overcome environmental challenges to produce food self sufficiently.
"Lack of fresh water and arable land are the main barriers to food security in many areas of the world," said Camillia Pandolfi, CEO of Pnat. "These countries rely on food imports. Jellyfish Barge in this context can be a disruptive innovation to produce local food without using water, energy or land.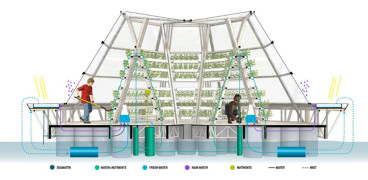 "We don't need water because Jellyfish Barge can purify sea water by using the sun's heat, and we don't need land because it uses the sea as a surface for the cultivation. They use only self-produced energy and this is the only solution to importation."
A recently published report found that extreme pressure will be placed on the Earth's agricultural sectors in the coming decades as the world's population approaches 9 billion by 2050.
The Lloyd's Food System Shock report by Anglia Ruskin University's Global Sustainability Institute found that it is "plausible" that starvation and massive civil unrest could occur if measures are not taken to address the issue.
"The Food and Agriculture Organization (FAO) projects that global agricultural production will need to more than double by 2050 to close the gap between food supply and demand," the study claimed.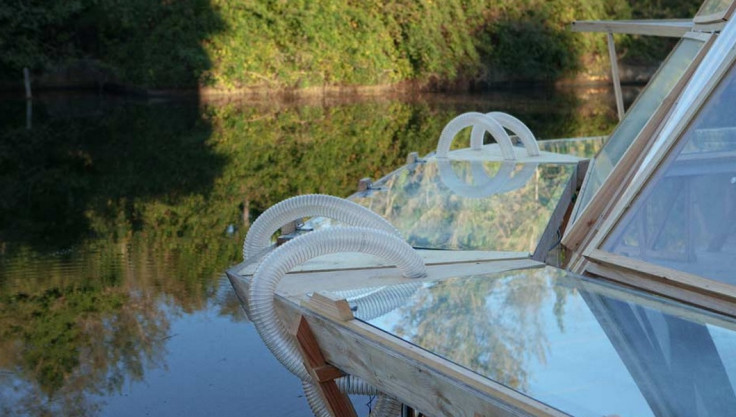 "Quadrupled commodity prices and commodity stock fluctuations, coupled with civil unrest, result in significant negative humanitarian consequences and major financial losses worldwide."
By combining floating technologies with solar desalination and greenhouse technologies, Jellyfish Barge overcomes the main issues associated with traditional farming methods and is able to produce enough food in one module to sustain two families.
The first pilot project of Jellyfish Barge has been built and tested and a second prototype version is planned within weeks.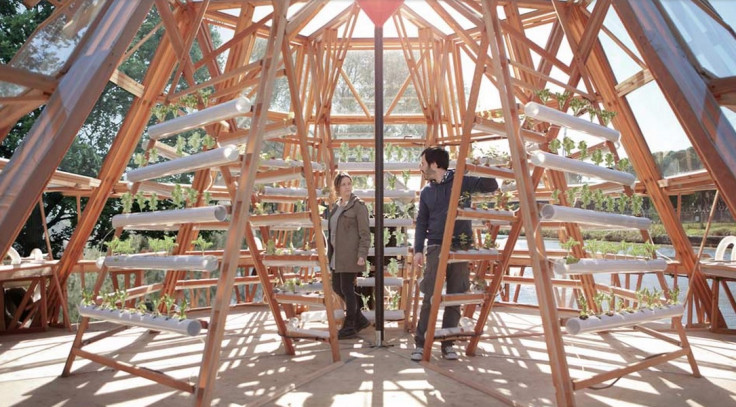 The concept was pitched at the Hello Tomorrow conference in Paris this week in the hope of securing the €150,000 (£107,000) prize and Pandolfi believes that a commercial unit will be ready within three years.
"Our main competitors are the traditional hydroponic greenhouses," Pandolfi said. "But for them there is not enough available land next to the cities. They also rely on water and energy and they are subject to fluctuations in prices.
"Jellyfish barge has another important advantage in that it can be experienced directly by the final consumer, who can go and buy their own vegetables directly on site."