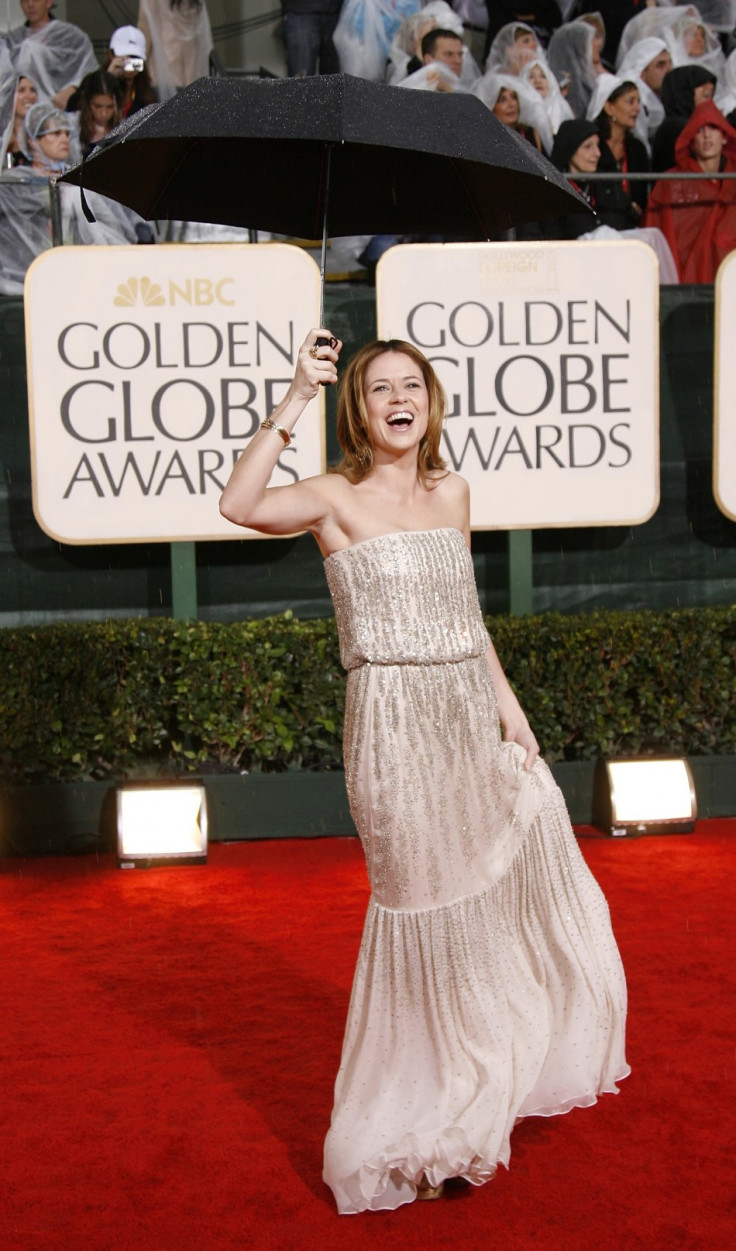 The 37-year-old actress - who stars as Pam Beesly in the US adaptation of 'The Office' revealed the sex of the baby during an appearance on The Tonight Show on Tuesday.
Fischer who appears in the upcoming film A Little Help is expecting a baby with her screenwriter husband Lee Kirk in September. Jenna tied the knot with Lee on Independence Day last year (04.07.10) and her co-star Rainn Wilson - who plays Dwight Schrute in 'The Office' - revealed it was the "most beautiful" wedding he had ever been to.
When asked by host Jay Leno whether her parents were pleased with the pregnancy, Jenna said: "This is their second grandchild, but first grandson."
She continued on to say that she purposely kept the sex of her tot a secret, specifically to reveal it on the chat show.
"This is the exclusive, Jay. When I went to my movie premiere the other day a reporter asked me if I knew what I was having, and I said I do, but I'm not sharing that yet because I'm [going to] have Jay be the first to know."