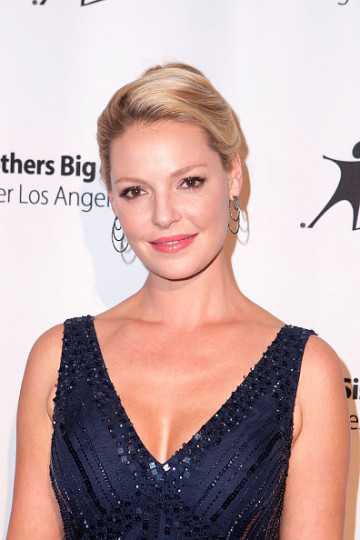 Hollywood actress Katherine Heigl has revealed that she gets overwhelmed with emotion thinking about gay marriage.
Speaking to Variety at Outfest – an annual film and television festival hosted in Los Angeles committed to telling the stories of the LGBT community – the 36-year-old star admitted that she cried tears of joy after the US Supreme Court ruled in favour of same-sex marriage on June 26.
The move means the US is the 21st country in the world to have legalised gay marriage.
"I get very emotional and I cried," Heigl said on the Outfest red carpet. "I was very grateful — grateful that our country has seen the light and is encouraging others to do the same."
The mother-of-two plays a lesbian social worker preparing to tie the knot with her roommate, Kitty, in forthcoming indie flick Jenny's Wedding. The film, shot in 2013, was handpicked for Outfest several weeks prior to the Supreme Court ruling.
Heigl said she was honoured to see her film featured at the event, saying it "feels like the right time and the right place."
She added that she cried every time she watches the comedy. "I cried when I read the script and then I cried again. Every time I watch the movie, I cry."
Although Heigl is straight, she admitted that one perk of the role was getting up close and personal with Alexis Bledel, who portrays the soon-to-be wife of Katherine's character. "I loved making out with Alexis," she said.
Jenny's Wedding will be released in the US on 31 July.
Meanwhile, Heigl has shot down rumours that she is returning to NBC medical drama Greys Anatomy. Asked by Entertainment Tonight whether there was any chance of her respiring her role as Dr. Isobel "Izzy" Stevens, she said "there is not".