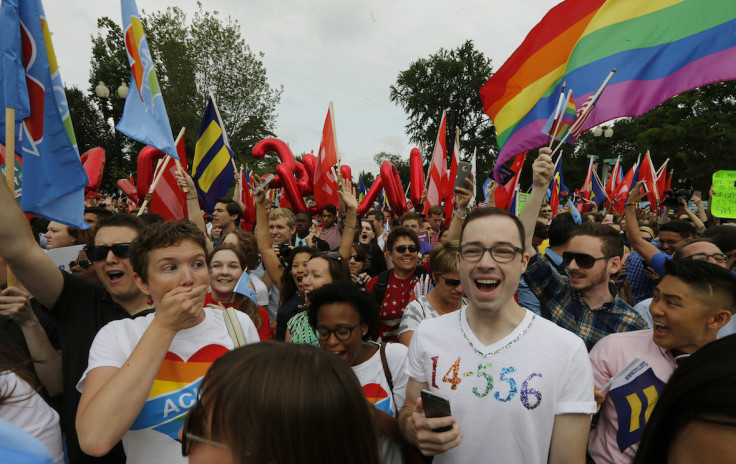 The US attorney general said on Thursday 9 July that federal marriage benefits will be extended to same-sex couples following a landmark US Supreme Court decision last month to legalise same-sex marriage.
Following the decision, attorney general Loretta Lynch wrote in a statement: "Every couple has the same right to participate in the institution of marriage, whether the partners are of the same-sex or opposite sexes."
The move means that gay and lesbian couples nationwide will be able to access programs for veterans, the elderly, and disabled that were not available to same-sex couples in the past.
Partners will now be able to claim full social security payments for deceased spouses who received payments on retirement. This amount was limited in the past. Children of same-sex couples will also be able to claim benefits for both of their parents, which they could not before.
The changes affect everything from health coverage to immigration law and taxes.
"I directed Justice Department staff to work with the agencies to ensure that the ruling be given full effect across the federal government," said Lynch. She added that the agencies are now guiding the deployment of the decision.
The Supreme Court ruling in Obergefell v. Hodges states that the constitution enshrines marriage equality.
"We have now taken the further step," Lynch said, "of ensuring that all federal benefits will be available equally to married couples in all 50 states, the District of Columbia and the US Territories."